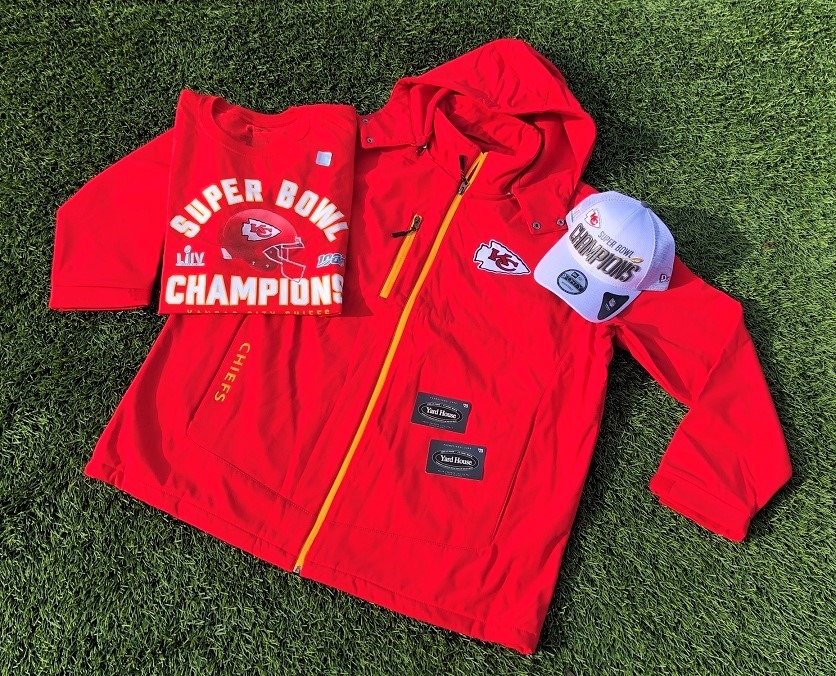 KC Fan Valentine's Day Giveaway
February 10, 2020 @ 9:00 am – Friday February 14 – 12:00 pm
Text-to-win giveaway!
Celebrate your love of KC with our KC Fan Valentine's Day Giveaway ❤ Now through Feb. 14 at 11:59 a.m., text LOKCGIVEAWAY (one word, no spaces) to the number 31996 to enter for your chance to win the ultimate KC prize package.
Prize package includes the following items:
Championship hat
Championship t-shirt
KC football coat
Collectible popcorn tin from Topsy's Popcorn
A $50 Yard House gift card
Winner will be selected and notified via text at 12 p.m. on Friday, Feb. 14. No refunds, returns or exchanges. Winner must pick up prizes from Legends Outlets Customer Service Center.