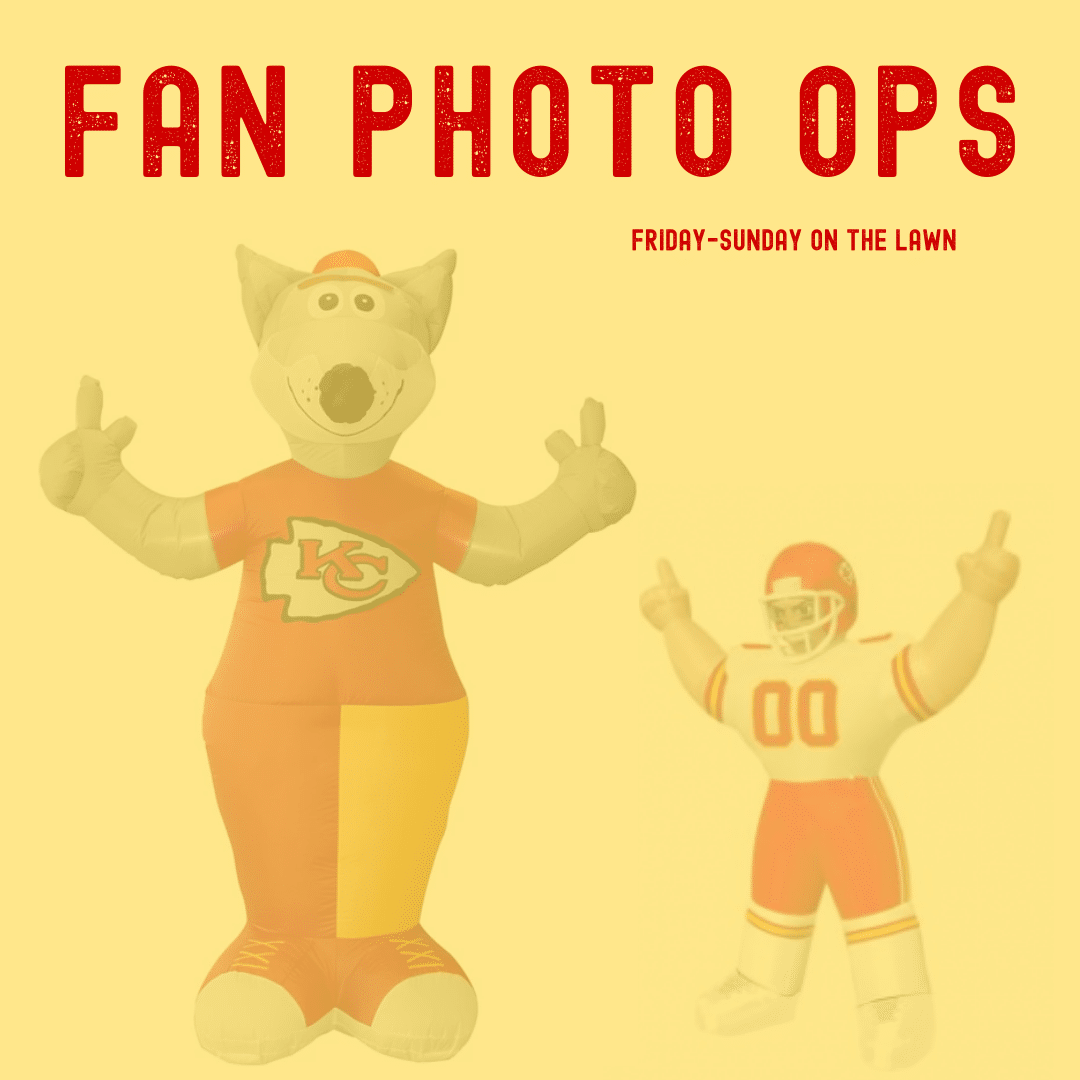 FAN PHOTO OPS
January 31, 2020 – Sunday February 2
Legends Outlets will debut Kansas City inflatables on The Lawn for fans looking to take advantage of cute photo opportunities! The inflatables will be available for photos, Friday-Sunday, during center hours. Fans are also welcome to join Legends Outlets on Sunday to watch the big game from its LED screen on The Lawn. Kickoff is at 5:30 p.m.
Center hours are as follows:
Friday and Saturday: 10 a.m. to 9 p.m.
Sunday: 11 a.m. to 6 p.m.