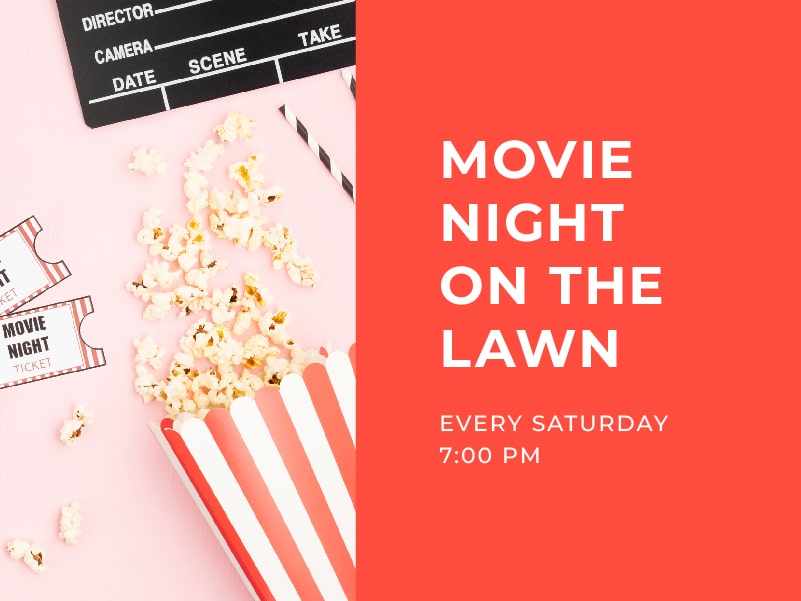 Movie Night – Hook
August 6, 2022 @ 7:00 pm – 9:00 pm
Free movie screenings on The Lawn
Family-friendly movies will be playing on the big screen in The Lawn every Saturday night throughout the summer.  Kick back and settle in, or stop by during your evening shopping trip to catch one of these flicks:
Movie Schedule
June 11: Honey, I Shrunk the Kids
June 18: The Lion King
June 25: Zootopia
July 2: Willy Wonka and the Chocolate Factory
July 9: Moana
July 16: Shrek
July 23: The Greatest Showman
July 30: No movie showing. Join us for our back-to-school party!
August 6: Hook
August 13: Jumanji
August 20: Trolls
August 27: The Wizard of Oz
September 3: Encanto
*Movies will start between 7-7:15 PM, weather permitting
*If the movie has not started, please call Security at 913-788-3700 ext.2
*If there is no movie due to rain, the following weekend's movie will remain as scheduled
*All movies are rated G or PG