Welcome back to school, KC! Can you believe we made it? It's been awhile, and we all might be a little out of practice, but it is, indeed, time to head back to class, and we at the Legends Outlets will have you looking stylish with these top trends for Back-to-School.
Girly Gingham
The 90s are back in a big way, and the classic gingham in this romper is a quintessential 90s print with such adorable ruffle detail. We modernized it by adding a chic platform sandal from Off Broadway. Add a bootie and try layering on a cardigan or cute cropped jacket and textured tights with this piece for an easy transition to fall when the temps begin to drop.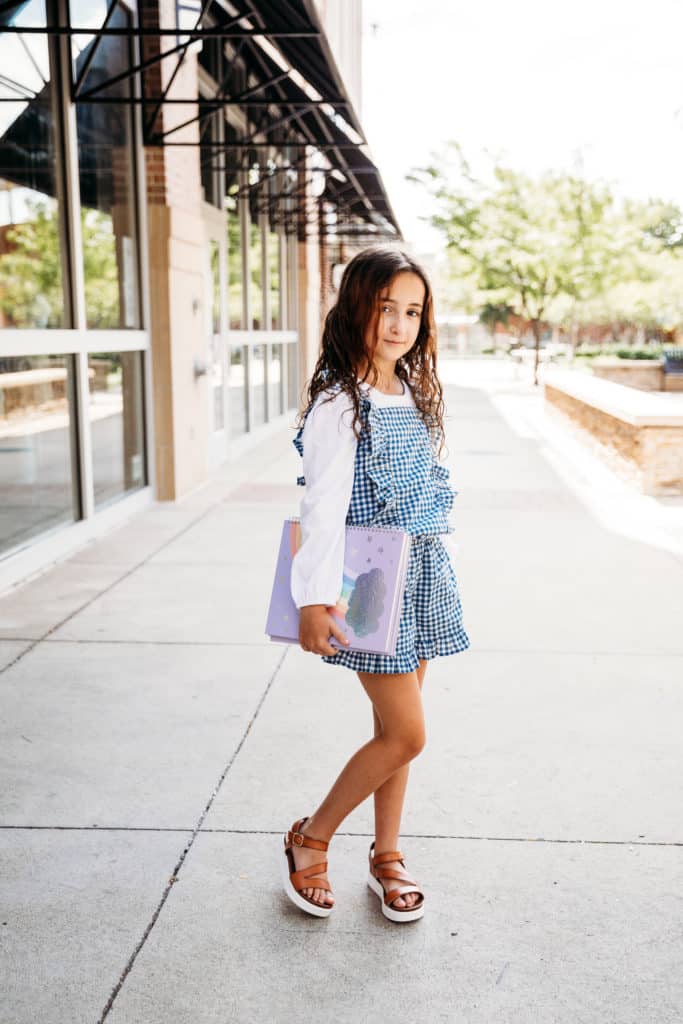 Romper: Polo Ralph Lauren Factory Store
Long-sleeved tee: J.Crew Factory
Notebook: BAM Books-a-Million
Sandals: Off Broadway Shoes
Sparkle & Shine
Add a little bit of sparkle to your day with an adorable sequined graphic tee like this one from J Crew Factory. We love this tee paired with visually interesting denim like these jeans from Polo Ralph Lauren Factory Store and playful accessories like this scrunchie/hair scarf. Carla's rain jacket is also a super affordable and fun wardrobe staple—we love that it's translucent, which is trending for the season as well.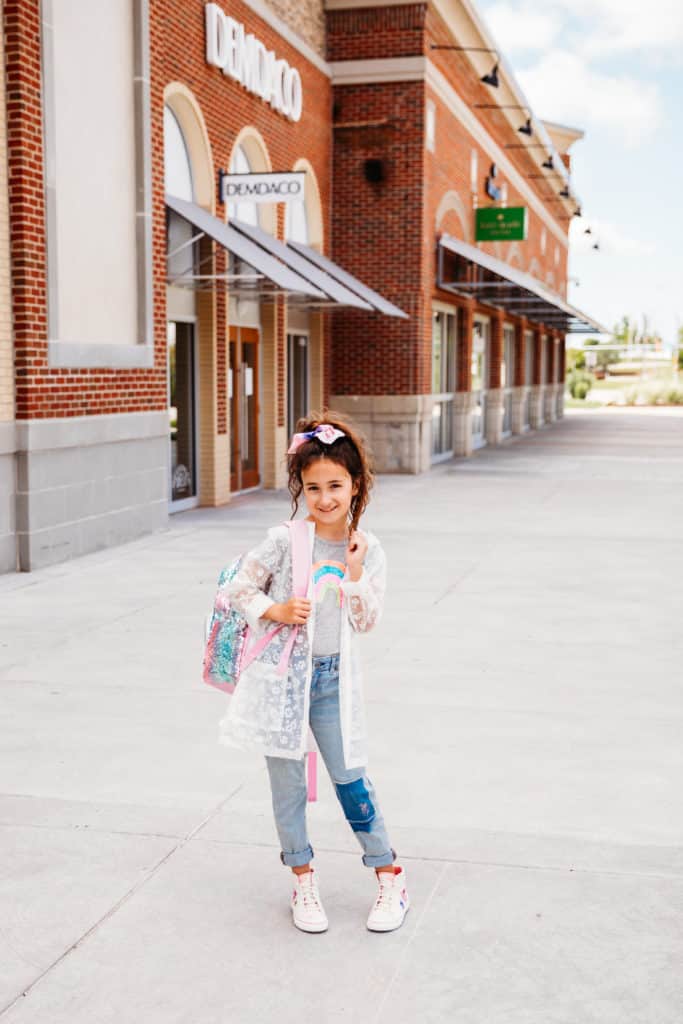 T-shirt: J.Crew Factory
Rain jacket and Jeans: Polo Ralph Lauren Factory Store
Backpack: BAM-Books-A-Million
Pro Tip: Always size up when you're purchasing a jacket for your growing child—this one will transition well into spring if you size up!