New month, new tenant, new options to save big! ALDI officially opens it's doors on Thursday, April 1! Everyone's favorite discount grocery store is nearly double the size of an average ALDI store and features fresh, high-quality groceries including ALDI's exclusive, award-winning products at affordable prices. Seriously, expect to save lots of $$$ on your grocery bill (AKA more $$$ to splurge on shoes). Talk about grocery shopping heaven!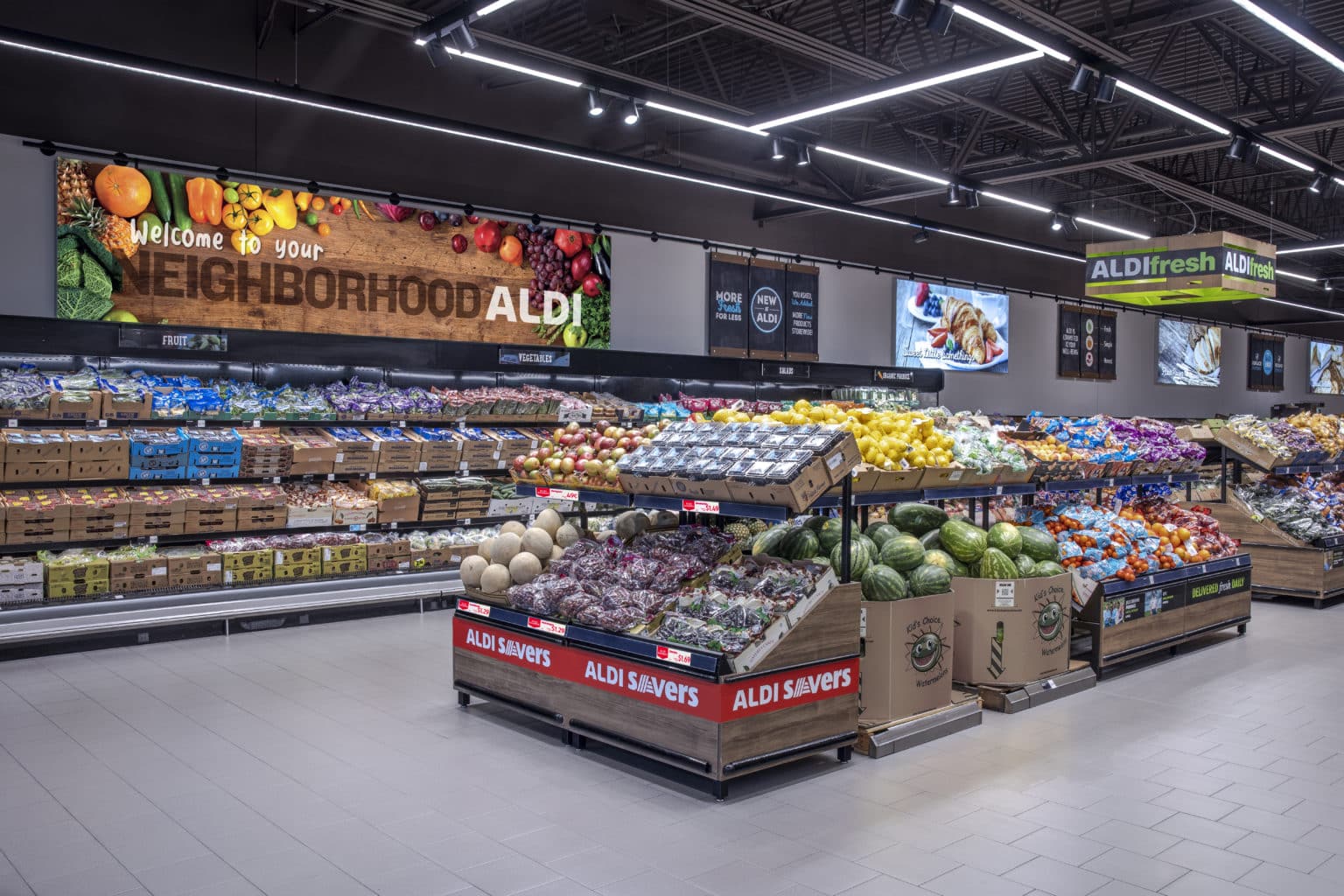 ALDI is open Monday through Sunday from 9 a.m. to 8 p.m. for all your dinner needs, snack cravings and browsing desires. It also offers services like curbside pickup and grocery delivery, a convenient and easy option for moms on the go, busy families and everyone in between.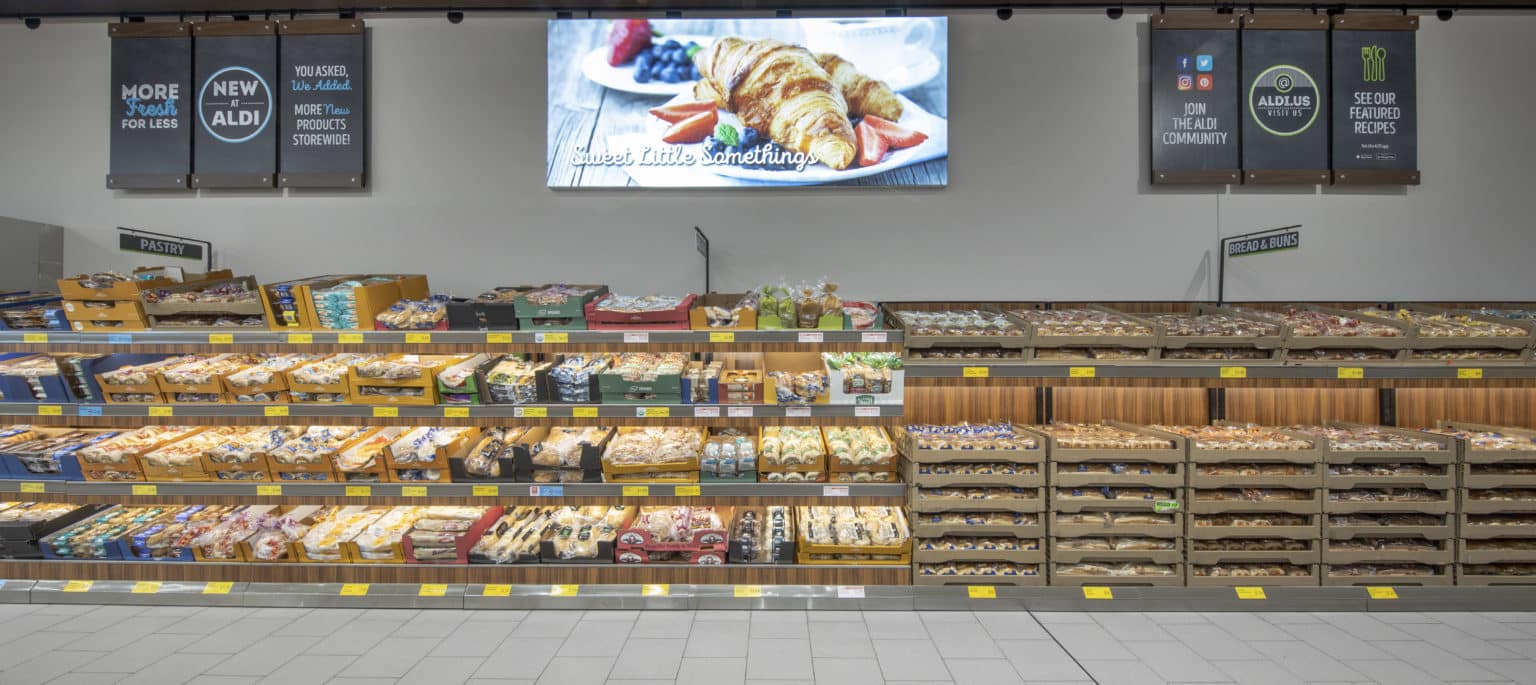 Never been to an ALDI before? Here are a few tips for all you first time shoppers!
1. Bring a quarter if you need a shopping cart. This might seem odd, but ALDI has their shopping cart system down pat. Don't worry, you will get your quarter back when you return your cart to the corral!
2. Bring your own grocery bags! ALDI provides the option to purchase bags, but most shoppers opt to bring their own. This saves ALDI money on purchasing paper sacks and plastic bags so in return, they can offer the low-priced products we all ❤️.
3. Prepare to bag your own groceries! Yes, you read that right. This just means you get to sort your items exactly how YOU want them!
4. Don't expect to see brand-names. Most products are ALDI exclusive brands, but rest assured the quality is just as good AND more affordable.
5. There's no store phone number- visit their FAQ's page here if you have a question.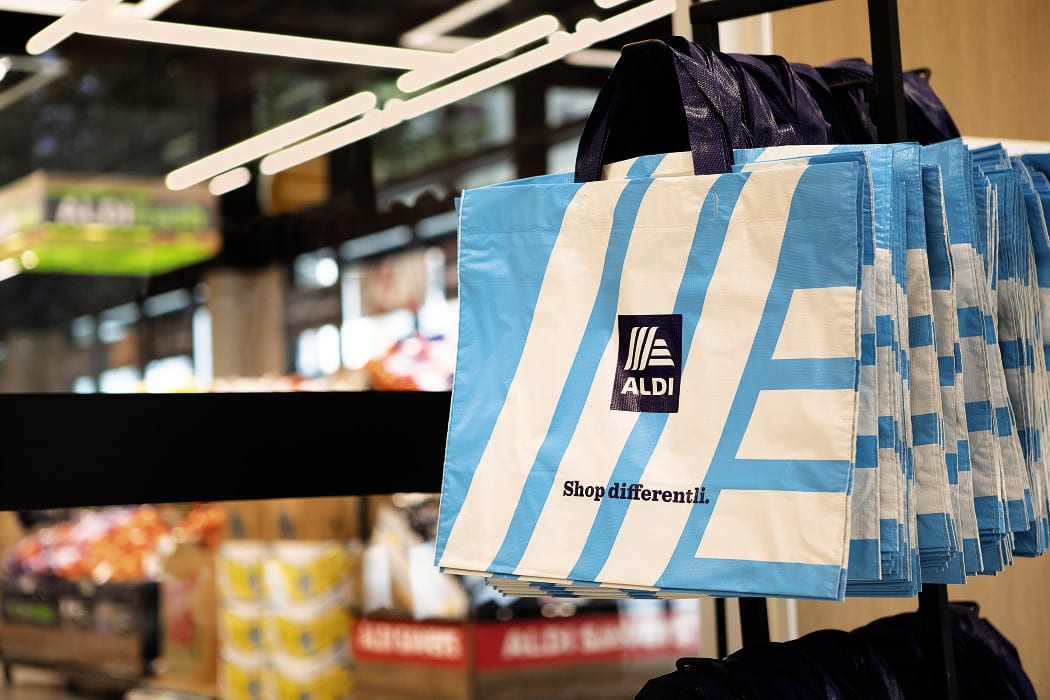 ALDI is located at 1945 N. 110th St., Kansas City, KS 66111 For more information about ALDI, please visit WWW.ALDI.US/. Happy shopping!