The summer days are slowly winding down, and it's time to gear up for an exciting, new school year! As parents, we all know the importance of finding the perfect back-to-school outfits that will make your children feel confident and ready to take on any challenge. Fortunately, Legends Outlets is here to make your back-to-school shopping experience a breeze. With a wide range of stores and an impressive selection of clothing options for all ages, your shopping can be done in one place while saving big with the hottest deals!
Elementary Girl: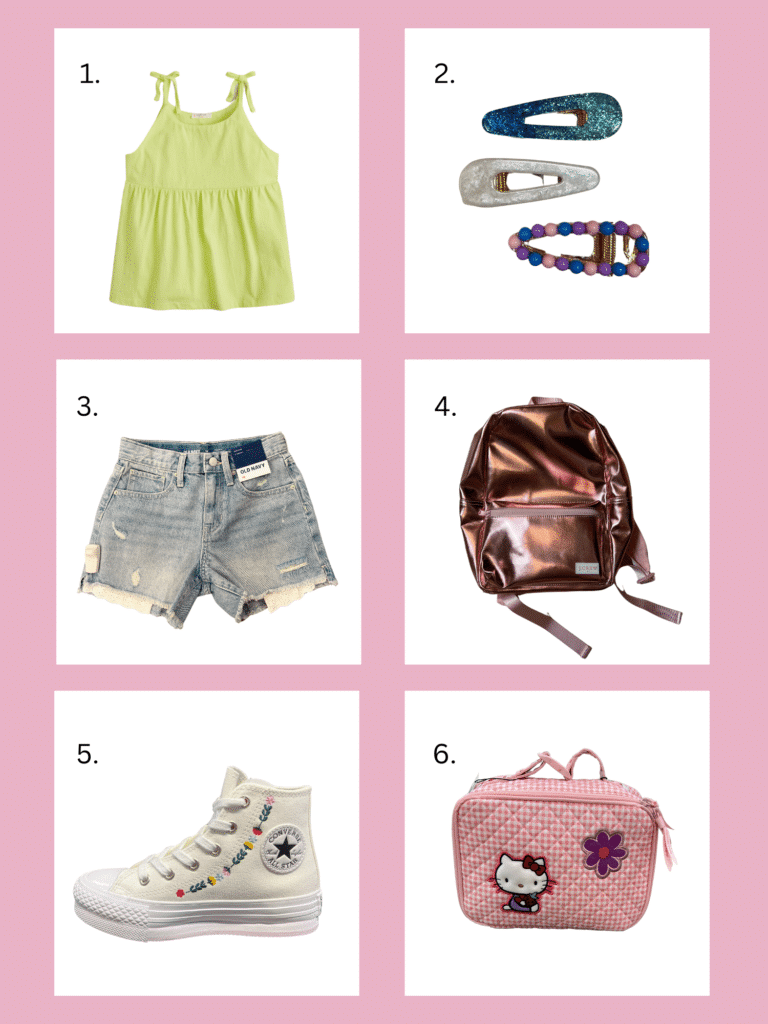 For your little fashionistas, Legends Outlets offers an array of options that combine style and comfort. With colorful tops, age-appropriate denims, and playful accessories, your daughter will find something that perfectly suits her wild and fun style!
Elementary Boy: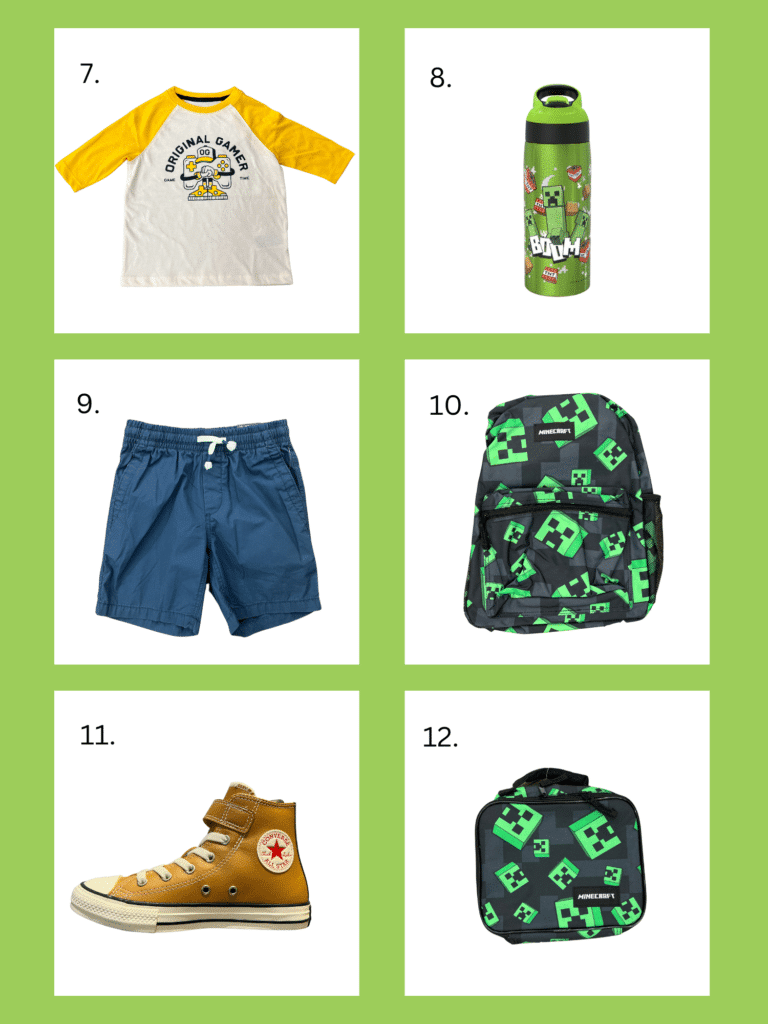 Boys also deserve to rock their own unique style! For cool graphic tees, comfy shorts and stylish sneakers, your little guy will be ready to tackle the school year in style, after just one visit to Legends Outlets! Additionally, choose backpack and lunchbox sets that will show off his gamer side while acing it in the classroom!
Junior High/High School Girl: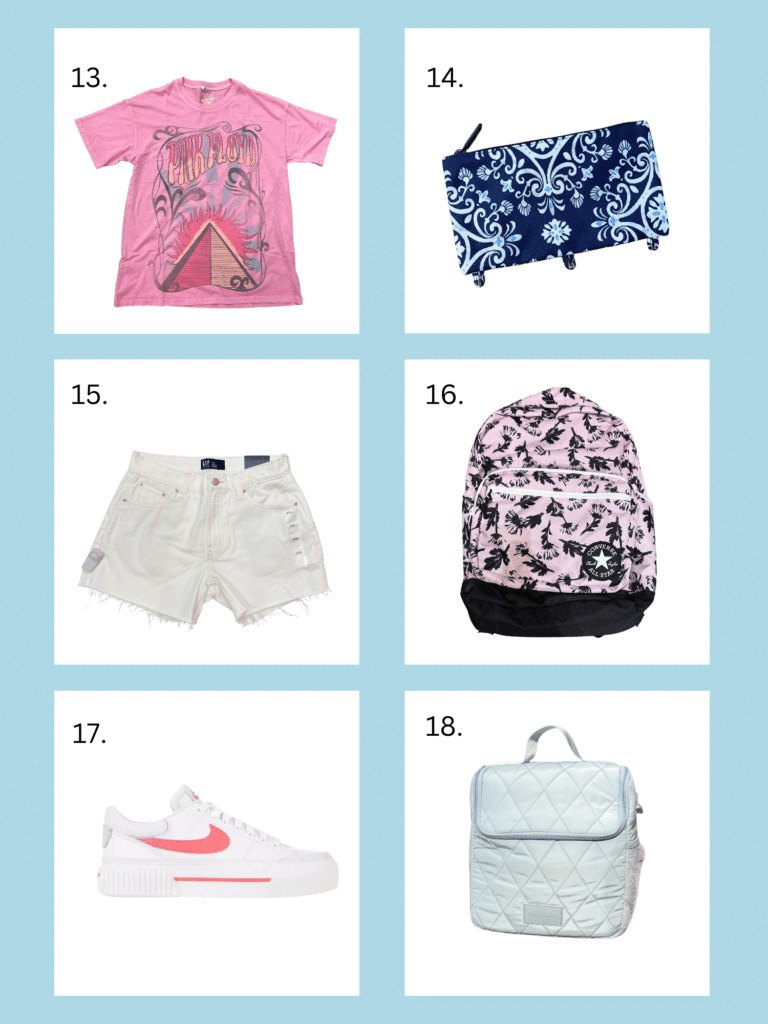 As your daughter enters junior high or high school, her fashion preferences might evolve. Luckily, Legends Outlets offers a huge range of trendy options that will help her express her individuality. Colorful graphic tees, denim shorts and sleek sneakers are timeless pieces to throw on before catching her ride to class or extracurricular activities! Did we mention you can get all of these cool items in one convenient stop?!😉
Junior High/High School Boy: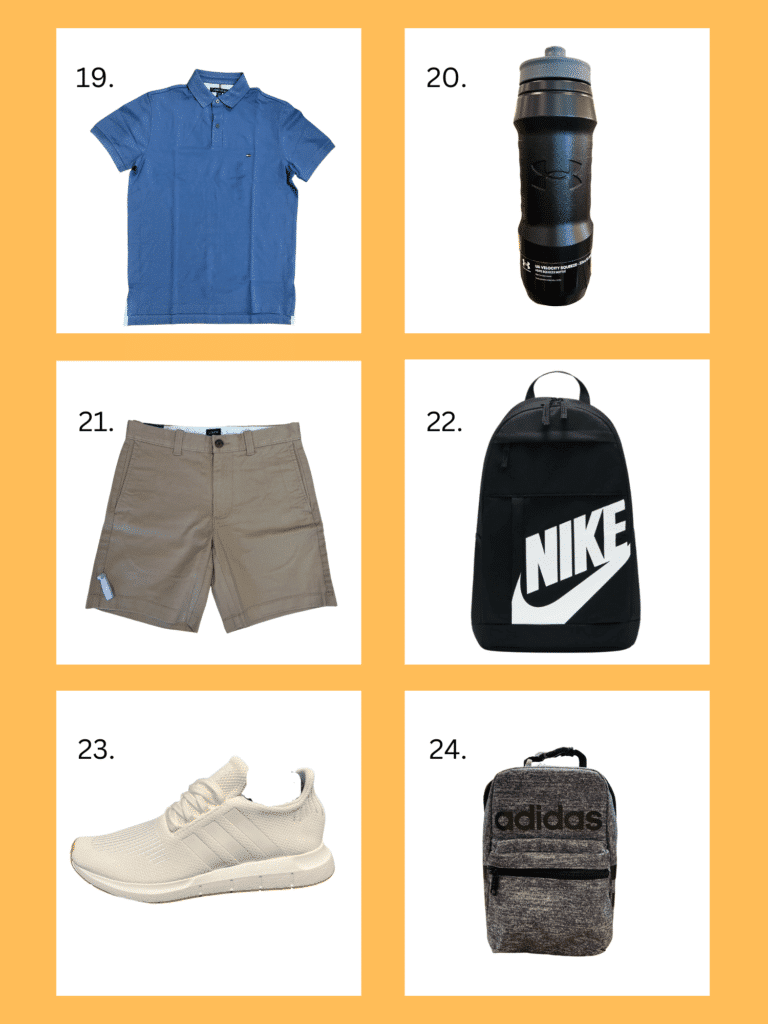 For teenage boys, they're always looking for a comfortable, sporty style that usually requires little effort. With this outfit, your son will look presentable while still feeling cool in a collared shirt, khaki shorts, and a white sneaker. Don't forget to keep him hydrated with a reusable water bottle during class and at practice!
As the new school year approaches, Legends Outlets is your go-to destination for all your back-to-school shopping needs. With our expansive selection of stores catering to all ages and styles, you can rest assured that your kids will start the year off with confidence and flair. Get ready to make unforgettable memories this school year while kicking it off with fantastic options and deals available at Legends Outlets.
Mark your calendars for Saturday, August 5 to celebrate our Back-To-School Bash with us! Gear up for the new school year with fun activities, live entertainment, giveaways and more! For more details, visit here.