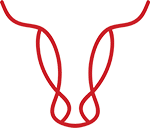 Just in time for Labor Day barbecues, Backyard Butchers is opening an outdoor location at Legends Outlets Kansas City on Friday, Sept. 3. The pop-up butcher shop will offer high-quality meat and wild-caught seafood, including steaks, burgers, Ditka ribs, chicken, pork, tilapia filets, crab legs, butterfly shrimp, and more, at affordable prices. Backyard Butchers will remain open through Saturday, October 2.
Based in Texas, Backyard Butchers is committed to bringing locally sourced meats at unbeatable prices directly to customers across the United States. Their grass-fed beef is USDA inspected and certified to ensure the highest quality and best tasting selection.
Backyard Butchers will operate its open-air market across from Legends Outlets, in the gravel parking lot by The Kansas City Monarchs baseball stadium at 10901 Stadium Parkway, Kansas City, Kansas. Guests should look for the outdoor tent and big white truck. To ensure the safety of their customers, Backyard Butchers offers contactless drive-thru and load-in services, as well as curbside pickup.
Backyard Butchers is open during regular center hours. Guests can follow Backyard Butchers on social media @Backyardbutchers for local updates. For more information, follow Backyard Butchers on Facebook and Instagram at @Backyardbutchers or visit WWW.THEBACKYARDBUTCHERS.COM.