One way to keep up with the latest fashion trends is seeing what the celebs are wearing on the red carpets, festivals, or any sidewalk in the concrete jungle. Even though we may not have the same wardrobe budget as them, we'll show you how to recreate these iconic outfits at Legends Outlets, you'll be saving tons while looking like a million bucks.  
Selena Gomez: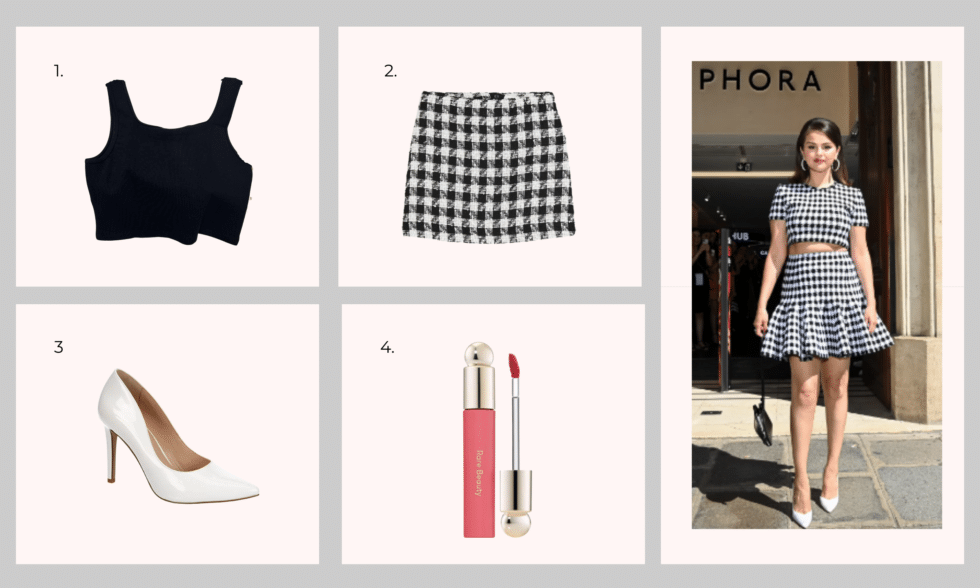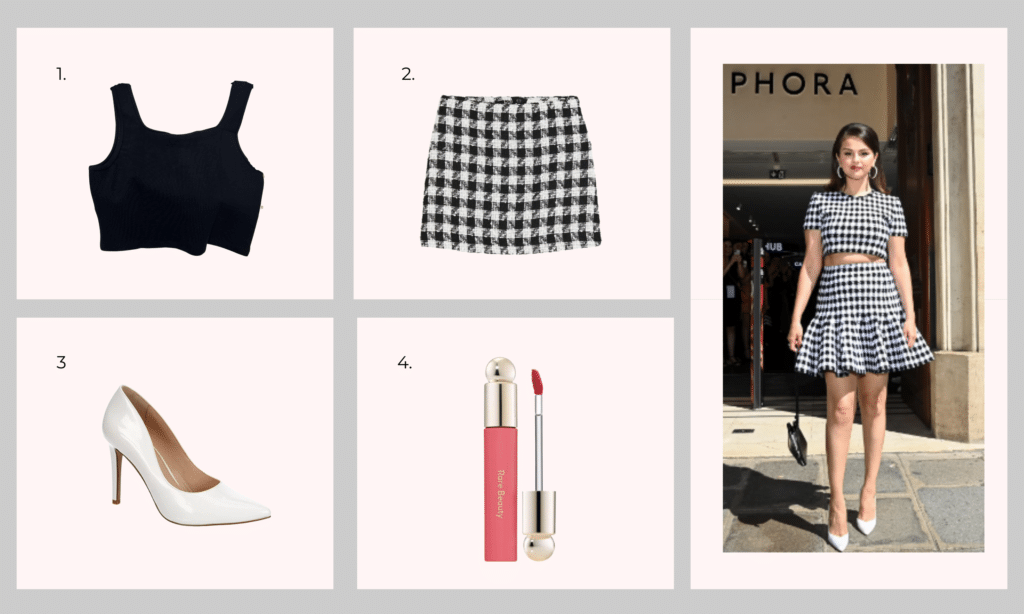 We're keeping an eye out for Selener, or should we say Selener's closet. It's hard not to copy everything this popstar does. Whether it be solving mysteries on Hulu, creating a gorgeous makeup line, or winning Grammys left and right, she's always rocking the trendiest pieces. Shop a similar look and save hundreds while looking classy and chic!  
Black Crop Top, H&M
Houndstooth Mini Skirt, H&M

 

White Pump, Off Broadway

 

Rare Beauty Lip Stain, Sephora

 
Hailey Bieber: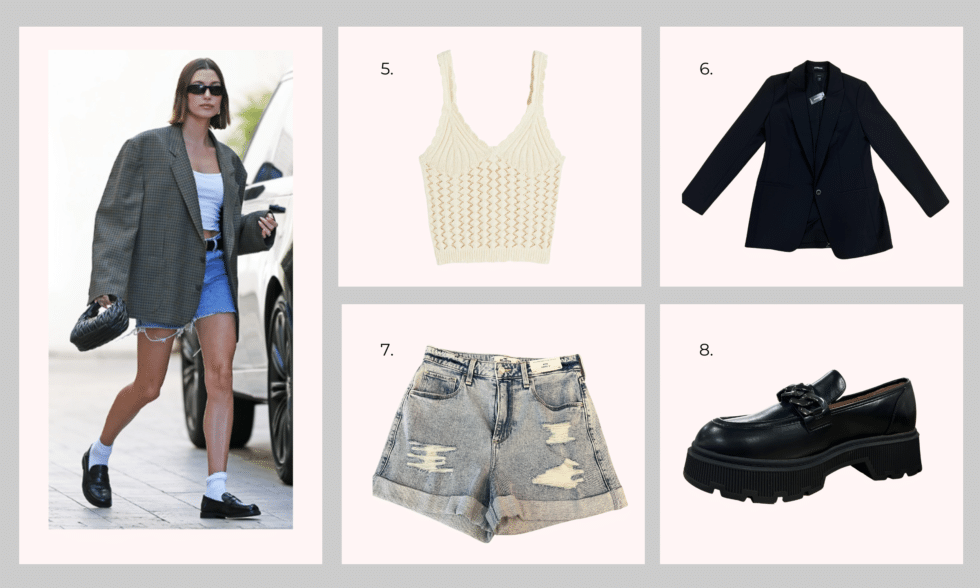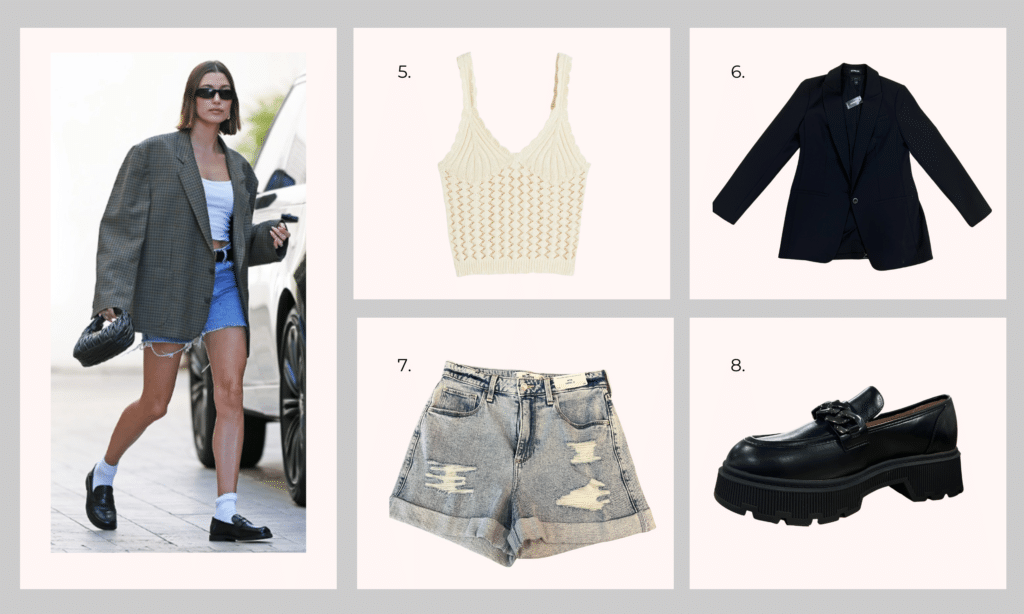 This runway regular always knows how to turn heads with her effortless style. You can catch Hailey representing the motto "less is more" in an oversized blazer and classic black loafers. Recreate this perfect off-duty look for your next coffee and shopping run.  
5. Beige Crochet Tank Top, H&M 
6. Black Blazer, Express 
7. Bleached Denim Shorts, Hollister 
8. Black Platform Loafers, Off Broadway
Taylor Swift: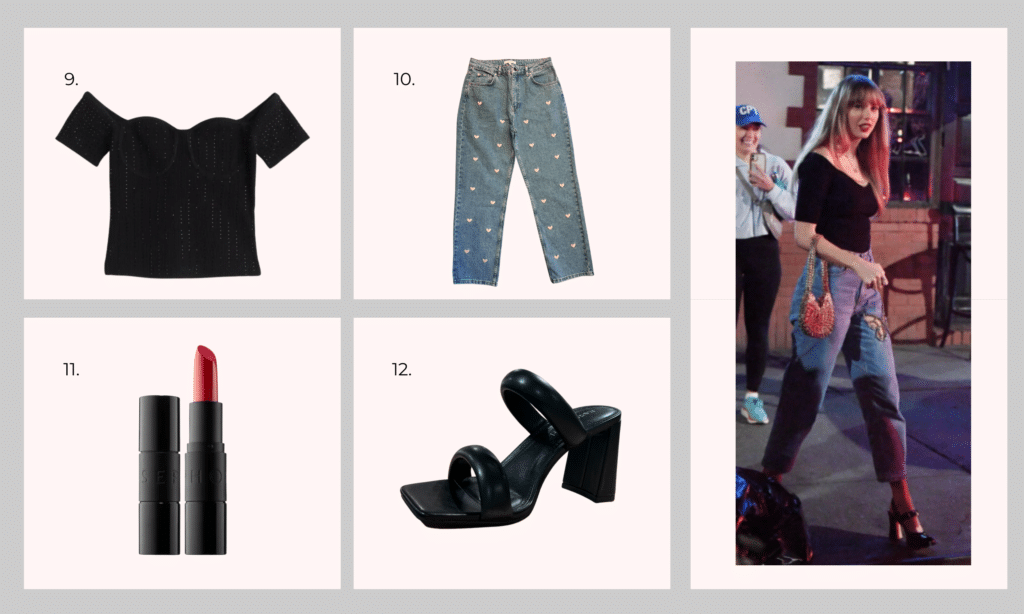 The Eras Tour isn't the only thing people are talking about these days! Taylor was caught looking fearless in $700 butterfly jeans and a classic red lip in the streets of NYC. Don't have that kind of cash to spend on denim? Yeah, neither do we…which is totally fine because we can easily recreate this entire outfit for a fraction of the cost at Legends Outlets. 
9. Black Off The Shoulder Top, H&M  
10. Heart-printed Straight Leg Jeans, Francesca's 
11. Sephora Red Lipstick, Sephora 
12. Black Bubble Heal, Off Broadway 
Adele: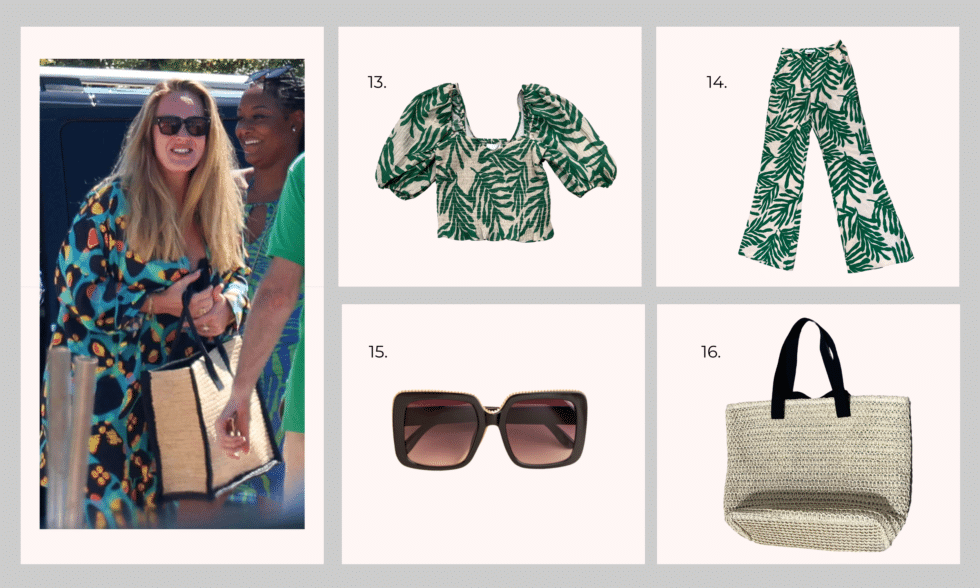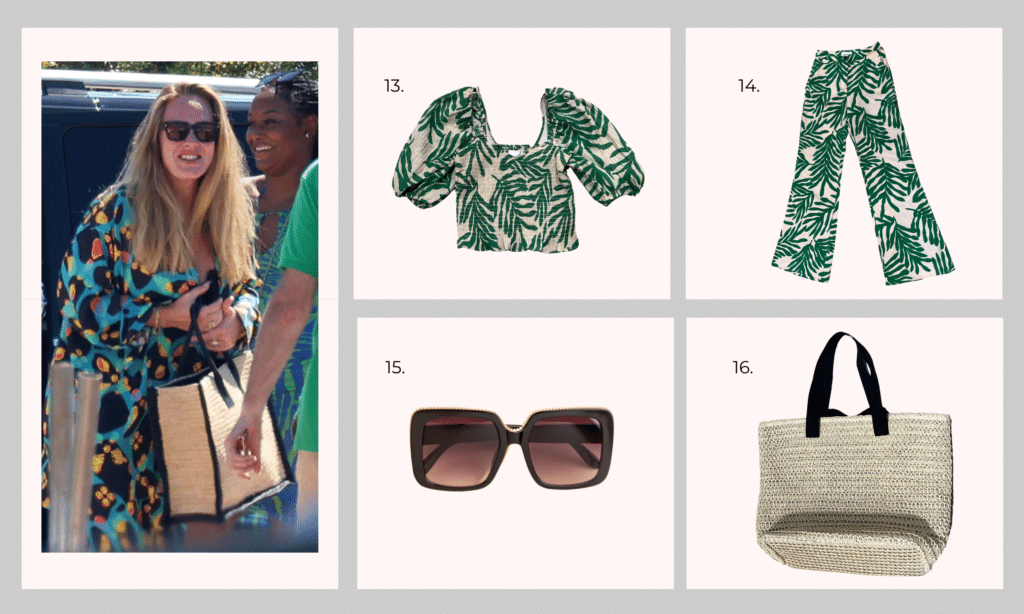 It's time to roll deep into vacation mode! Adele was spotted on a romantic, Italian getaway with her boyfriend wearing a printed matching set to hide behind the southern European rays. Mimic this look with a bold, green set from H&M, large sunnies from Francesca's, and cross your fingers your voice sounds as good as Adele's.  
13. Green Palm-printed Top, H&M 
14. Green Palm-printed Pant, H&M 
15. Large Black Sunglasses, Francesca's  
16. Woven Beach Tote, H&M 
Rihanna:  
Talk about #goals. When she's not busy being the coolest mom ever, working as a successful businesswoman, or writing and producing new music, she always seems to make time for fashion. In an outfit so simple, Bad Gal Riri makes it look effortless and cool. With a graphic tee, dark denim shorts, massive hoop earrings, colossal-sized boots, and voluminous lashes thanks to Fenty mascara (available at Sephora), you'll be set to slay the day. 
17. Cream Nirvana Graphic Tee, H&M 
18. Black Tie Jean Shorts, Francesca's 
19. Large Gold Hoop Earrings, F21 
20. Black Heeled Boots, H&M