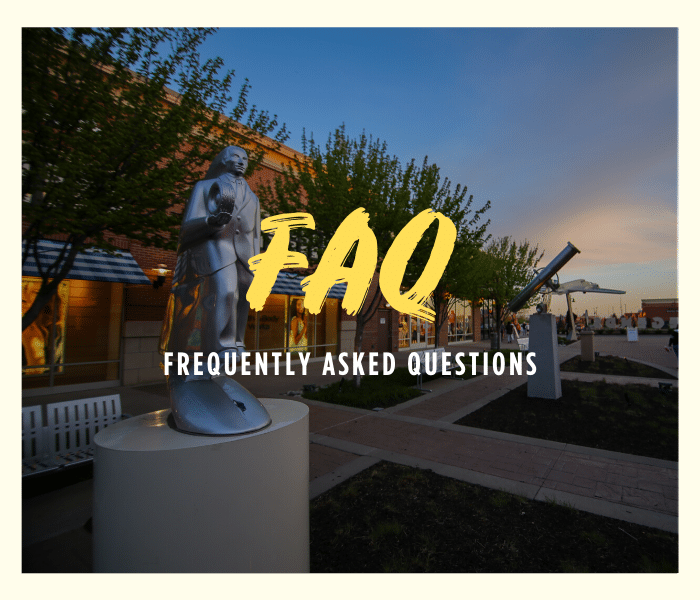 What are your shopping hours?
Legends Outlets will be open Monday – Sunday, 11:00 AM – 7:00 PM until further notice.
Are masks required at the Center?
Guests are welcome and encouraged to wear a mask, however it is not a requirement. Some retailers may require their customers to wear one while shopping in their store.
What is your Center doing to keep guests and employees safe?
      Legends Outlets has implemented many new safety measures which include the addition of 20 hand sanitizer stations, posted social distancing reminders throughout the Center as well as enhanced cleaning practices and sanitation equipment.  For a full list of the steps we are taking for employee, merchant and guest safety, click here
            Some retailers are still in the process of getting their spaces ready and therefore may have a later opening date.  We will continue to update our website so shoppers can preview what stores are open so they can plan their trip accordingly. For the most current list, click here.
Is social distancing still required?
            Yes. The Wyandotte County Health Department requires everyone to socially distance themselves by 6' from anyone outside of their household.  Common area seating and sales floors have been rearranged to help accommodate this mandate. 
What can I expect during my shopping experience?
            Each experience may be a little different depending on what store you're in.  For example: If there are many people out shopping, you might have to wait in line before entering a store. Many store associates will be wearing masks and/or gloves (for their safety and your own).  Dressing rooms may be temporarily closed and there could be restrictions on what merchandise you can try on.  Stores will also look a little different as many have adjusted layouts so your shopping experience is as safe and comfortable as possible.
Why are your elevators and escalators off?
To help us limit and maintain the number of common area touchpoints.
Are the gloves you provide employees with latex-free?
Yes! Legends Outlets' staff and janitorial partners only use latex-free, FDA approved gloves.
Are wheelchairs and strollers still available for guest use?
These amenities, in addition to our water fountains and kiddie rides will not be available for the time being.
I have been stuck at home with my teenagers for far too long; can I drop them off to shop for a while?
As much as we sympathize with your need for some in-home social distancing, our Parental Escort Policy is in effect at all times to further help our efforts in providing a safe, clean, and enjoyable experience for all.
Where can I find more information about Wyandotte County's regulations?
https://wyandotte-county-covid-19-hub-unifiedgov.hub.arcgis.com/