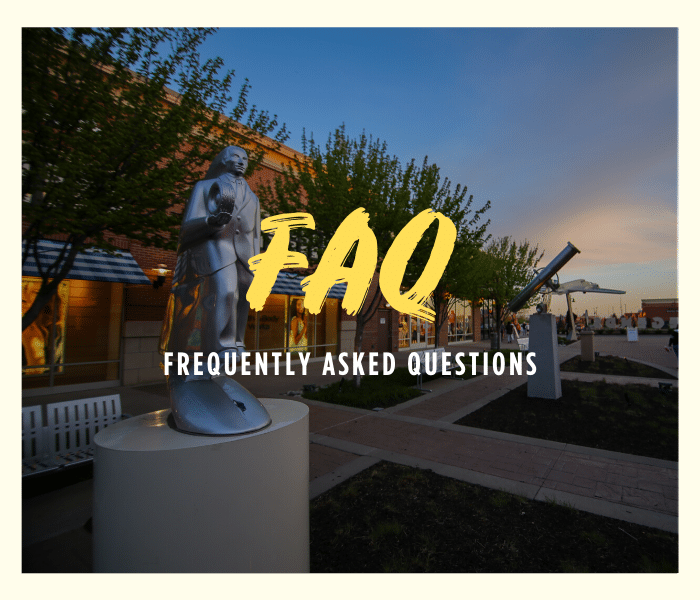 Updated: 11.24.20
What are your shopping hours?
Please see our holiday hours calendar.
Some store hours may vary, so we encourage you to call the individual stores you'd like to visit prior to your trip. 
Are masks required at the Center?
When 6′ of distance can not be maintained in outdoor common areas, masks are required. When inside any common area space such as a store, regardless of your distance between others, masks are required by State and County public safety mandates. If you happen to forget yours at home, we do have disposable masks available in the Security Office and many retailers sell them. 
To review the full scope of the Kansas Executive Order, click here.  To review the Wyandotte County Order, click here.
Is social distancing still required? Is there a limit to the number of people that can be in a store at one time? 
            The Wyandotte County Health Department requires everyone to socially distance themselves by 6' from anyone outside of their household.  Common area seating and sales floors have been rearranged to help accommodate this mandate. The most recent Local Health Order also requires entertainment venues and restaurants to reduce their occupancy by 50% and close by 10:00 PM. While this occupancy limit does not apply to retail, most stores continue to operate at lower capacities ranging from 30-70%.  
What is your Center doing to keep guests and employees safe?
      Legends Outlets has implemented many new safety measures which include the addition of 20 hand sanitizer stations, posted social distancing reminders throughout the Center as well as enhanced cleaning practices and sanitation equipment.  For a full list of the steps we are taking for employee, merchant and guest safety, click here.
Why has some of the seating in The Lawn been removed?
To help us limit and maintain the number of common area touchpoints.
Are the gloves you provide employees with latex-free?
Yes! Legends Outlets' staff and janitorial partners only use latex-free, FDA approved gloves.
Are wheelchairs and strollers still available for guest use?
These amenities, in addition to our kiddie rides are now available. 
I have been stuck at home with my teenagers for far too long; can I drop them off to shop for a while?
As much as we sympathize with your need for some in-home social distancing, our Parental Escort Policy is in effect at all times to further help our efforts in providing a safe, clean, and enjoyable experience for all.
Where can I find more information on the regulations and Covid-19 for KCK and Kansas?
Kansas Department of Health and Environment
ReStart WyCo – Road to Recovery