Legends Outlets' pro stylist Sarah H. recently stopped by the center to shop for some spring break must-haves. Keep reading to find out her top picks! 
Sarah's Picks: Top 5 Must-Haves for Spring Break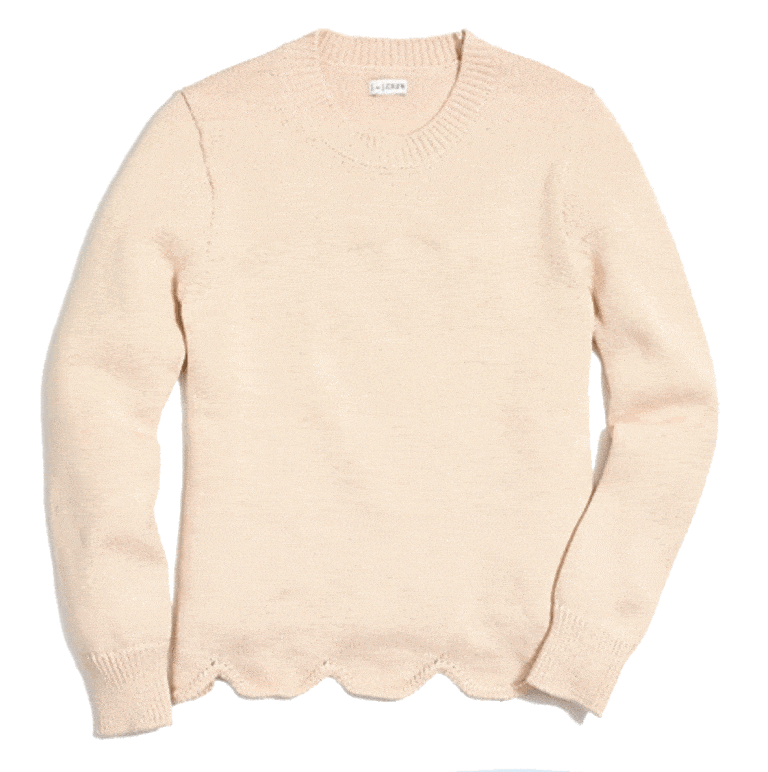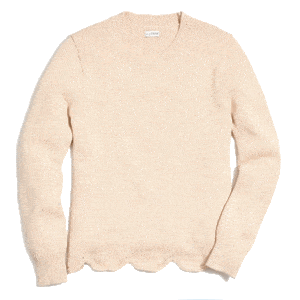 A springy sweater you can live in …
I immediately fell in love with this sweet, blushy oh-so-soft sweater with a scalloped hem at J. Crew Factory Outlet. When I saw it I knew I had to have it for my spring wardrobe because it fits all the requirements for this important time of year. Whether you're packing for a trip or upgrading your staycation wardrobe, a sweater like this is worth its weight in gold because it provides a cozy warm layer when you need it, but a soft and light look that won't weigh down your spring break style. This warm dusty blush color is this season's hottest neutral and you'll find yourself relying on it for the rest of the year, I promise! I bought mine true to size but consider sizing up for a looser layered look or down to make this a sweet simple top.
Pro tip: while you're at J. Crew, check out their new selection of easy summer slides. With the comfort of everyday sandals, but the put-together vibe you love about J. Crew, there's not a better staple sandal this year.
A good book you can get lost in …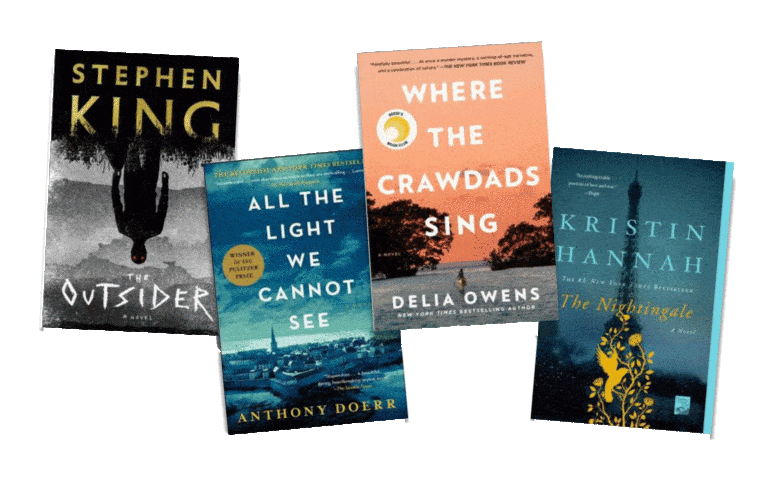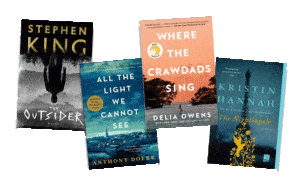 I'm currently reading The Nightingale, by Kristin Hannah, but I'm developing quite a reading list for the spring and summer months and I started it simply by popping in to Books-A-Million and visiting their best sellers section. Whether you're a bookworm and know just what you're looking for or if you're wandering the aisles looking for inspiration, make it a priority to stop in and grab yourself (and your family!) a great book to read this spring break. Kids will love a huge variety of anime, graphic novels and good-fit titles they can power through no matter how long their vacation is. Adults will love the thoughtfully organized rows featuring thousands of titles. My favorite is the best seller section, located front and center where picking up the latest title is quick and easy.
Pro tip: while you're at Books-A-Million, check out the beautiful selection of journals and consider starting a fun travel journal with your family or a gratitude journal while you're spending time having fun with your loved ones this season!
An exotic accessory you can wear no matter the weather …
This spring, I can't get enough of these exotics-inspired drop earrings. Featuring materials like tortoise shell, wicker, mother of pearl, marble, gold tones, rattan, sea shells, and more, my favorite way to add some vacation to my staycation look is right here. I'm loving mine because they are a super cost effective way to add some beach vibes to your wardrobe and you can do it without freezing … for those of us who are staying in the Midwest this spring break, that is. If you're headed out of this time zone, be sure to stop by Forever 21 Red where I found a literal wall of beautiful earring options –most of which are under $10!
Pro tip: use your ear flair as an excuse to rock this season's other signature look–a low messy pony. Located right next to the earrings and sunglasses, F21 Red also has a great assortment of scrunchies and hair scarves to pull your hair back in style and show off your tropical-loving lobes!
A perfect product you can style with on-the-go …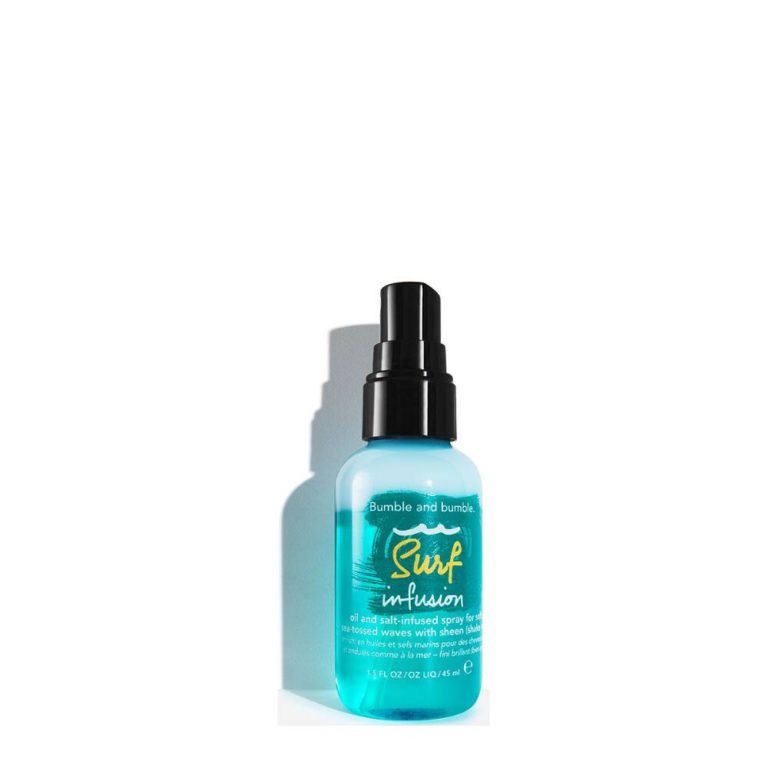 Even if you're not headed to the beach this spring break, nothing is hotter than a head of beachy waves to welcome warmer weather! One of my favorites is Bumble and bumble's Surf Infusion oil-infused conditioning sea salt spray from Beauty Brands. (Bonus points for the convenient travel-sized bottles available!) Fair warning: after a few days on vacation, spritzing this moisturizing and protectant texturizing spray into your hair, you'll want to run out to Legends to buy a full-size bottle to use all year! For a legit beach look, I like to spray generously on towel-dry hair and let my locks do their thing while they air dry. If you're pressed for time, a cool blow dryer mimics ocean wind nicely. Bumble and bumble's mineral complex enhances your hair's natural texture and their UV filters protect against sun damage whether you're on the beach or on the streets this spring break.
Pro tip: while you're at Beauty Brands don't forget to stock up on their amazing lines of cruelty free and responsibly sourced SPFs and self-tanners to keep your body happy and healthy on vacation!
And last but not least …
A great bag you can put it all in …
Basket bags abound this spring season so you won't have trouble finding one that fits your spring break plans, but this cute straw blush color block one from Old Navy is about as good as it gets! I loved the price point (on sale for $20 when I was there!) and I loved the color options. I obviously went with the blush straw tote (see my pink love above) but the navy and beige option was super chic too. Wherever you find your straw bag and wherever you take it, rest assured you're carrying one of this spring and summer's hottest bags that will take you from hammock to happy hour seamlessly.
Pro tip: while you're at Old Navy, stock up on smaller zippered pouches that allow you to keep all your small items, cosmetics, wallets and electronics organized and safe from the occasional splash inside your new go-everywhere bag!