Welcome back to school, KC! Can you believe we made it? It's been awhile, and we all might be a little out of practice, but it is, indeed, time to head back to class, and we at the Legends Outlets will have you looking stylish with these top trends for Back-to-School.
Modern Prep
Tie-dye is definitely trending this season, and this adorable little button-front shirt from Polo Ralph Lauren Factory Store is the perfect piece! Paired with a stylish navy bomber jacket and white cutoff denim shorts, this outfit is the perfect modern take on a classic preppy look. His Nike sneakers will take him from the classroom, to recess and PE in style.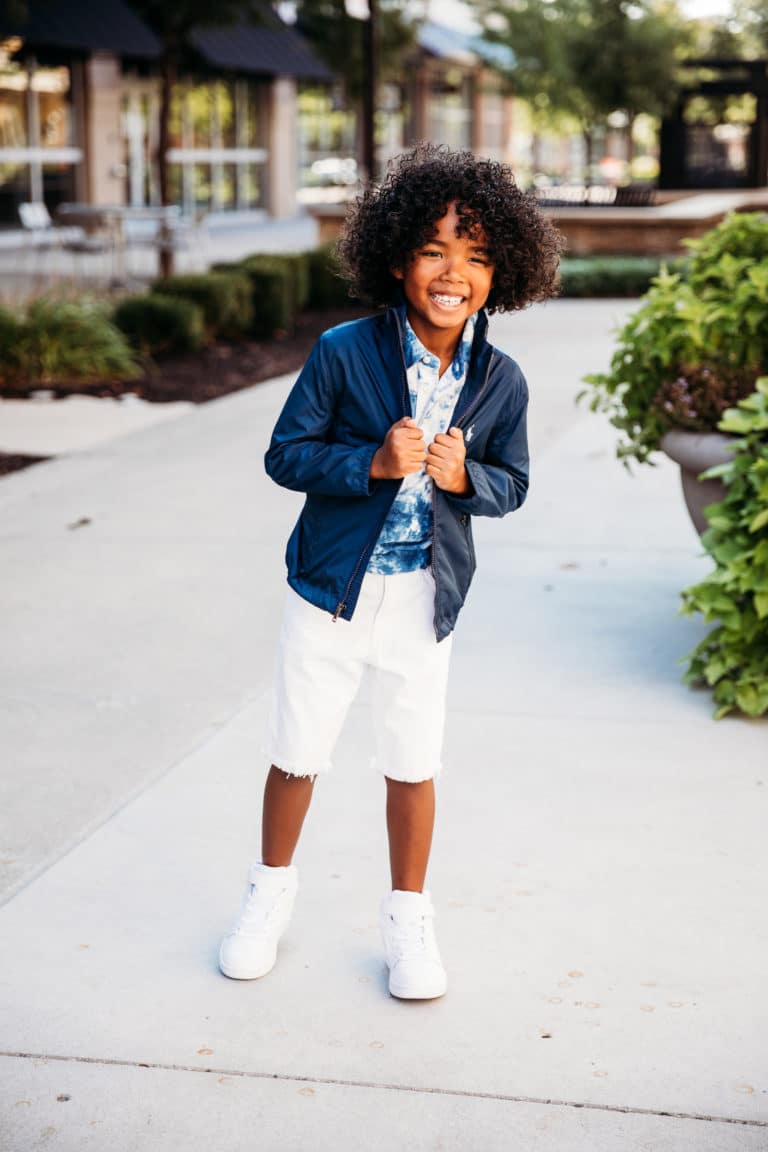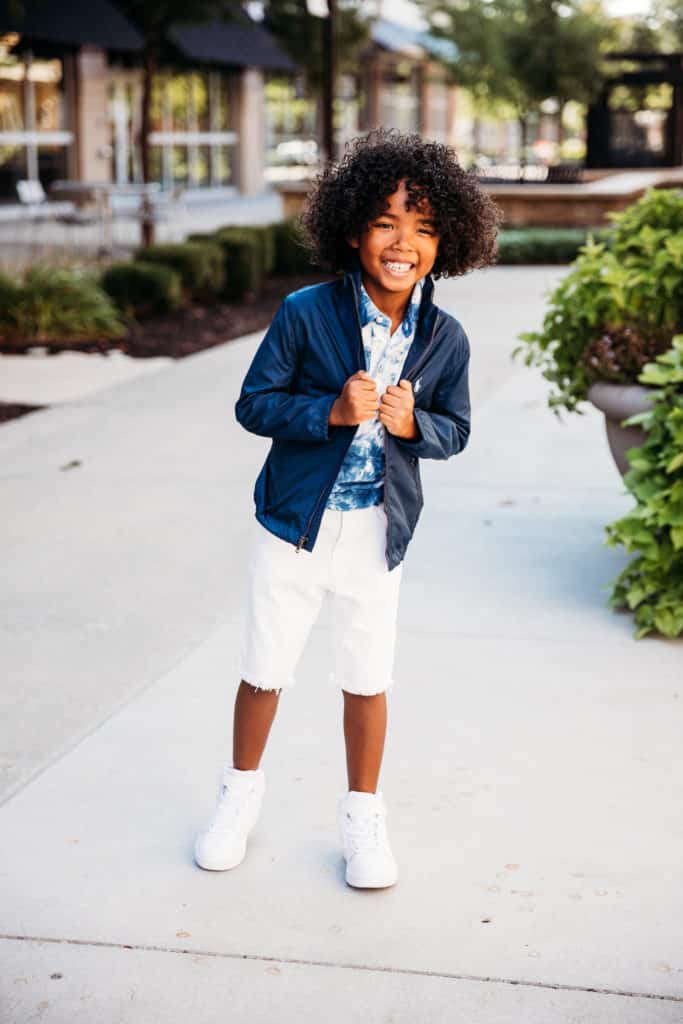 All clothing: Polo Ralph Lauren Factory Store
Nike sneakers: Off Broadway Shoes
Picture Perfect 
Well, hello, classic back-to-school vibes! This is the perfect little outfit for picture day—its business up top and party on the bottom! The cuffed pants and modern sneaker really make this look more youthful and fun.  Graham's classic sweater vest and plaid button-up are smart wardrobe additions as they can be worn into the holidays and beyond!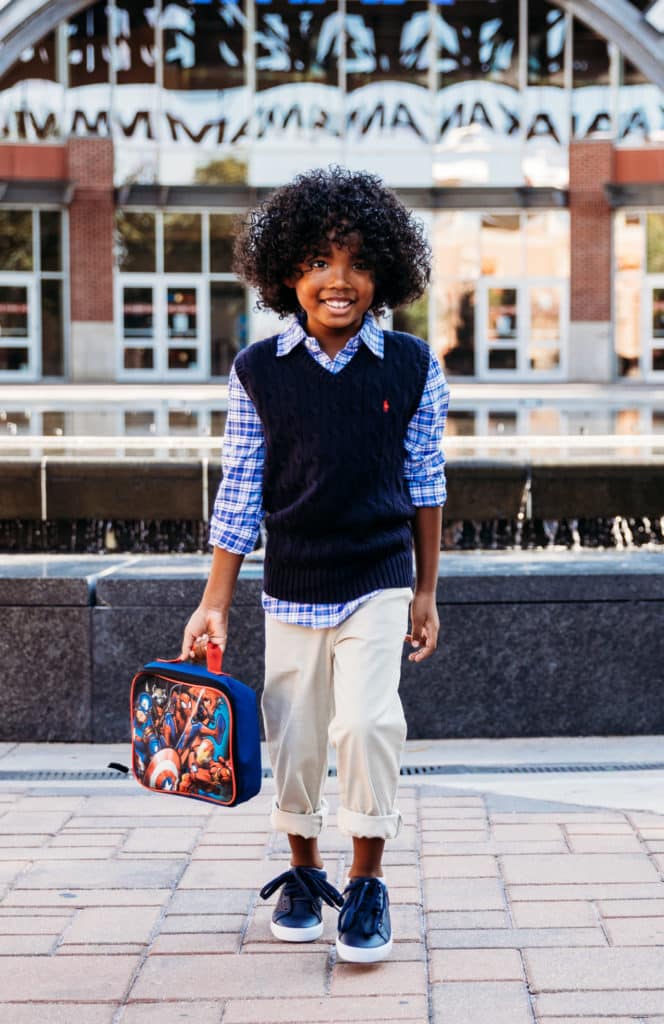 Clothing: Polo Ralph Lauren Factory Store
Sneakers & lunch box: Off Broadway Shoes
Pro Tip: Shop early! Don't procrastinate—if you want to be able to find what you want without fighting the crowds, be sure to head out to the Legends Outlets soon! Wear your mask and be sure to practice social distancing, but there's no reason you and your child can't make back to school shopping a super fun outing. Making a day of back-to-school shopping can really help get your student excited to head back to the classroom with confidence.