Welcome back to school, KC! Can you believe we made it? It's been awhile, and we all might be a little out of practice, but it is, indeed, time to head back to class, and we at the Legends Outlets will have you looking stylish with these top trends for Back-to-School.
Preppy Plaid
We love this preppy and feminine look from H&M. Windowpane plaid pants are #trending for fall and winter (trust us, you'll see them on boys, girls and adults of all ages!), and this pair does not disappoint. Bonus: the side stripe gives them an elevated detail that also gives us major Gucci vibes! They are perfectly paired with this sweet blush sweater and collared shirt, but don't stop there—they would also give an interesting twist to a vintage-inspired tee and faux leather jacket!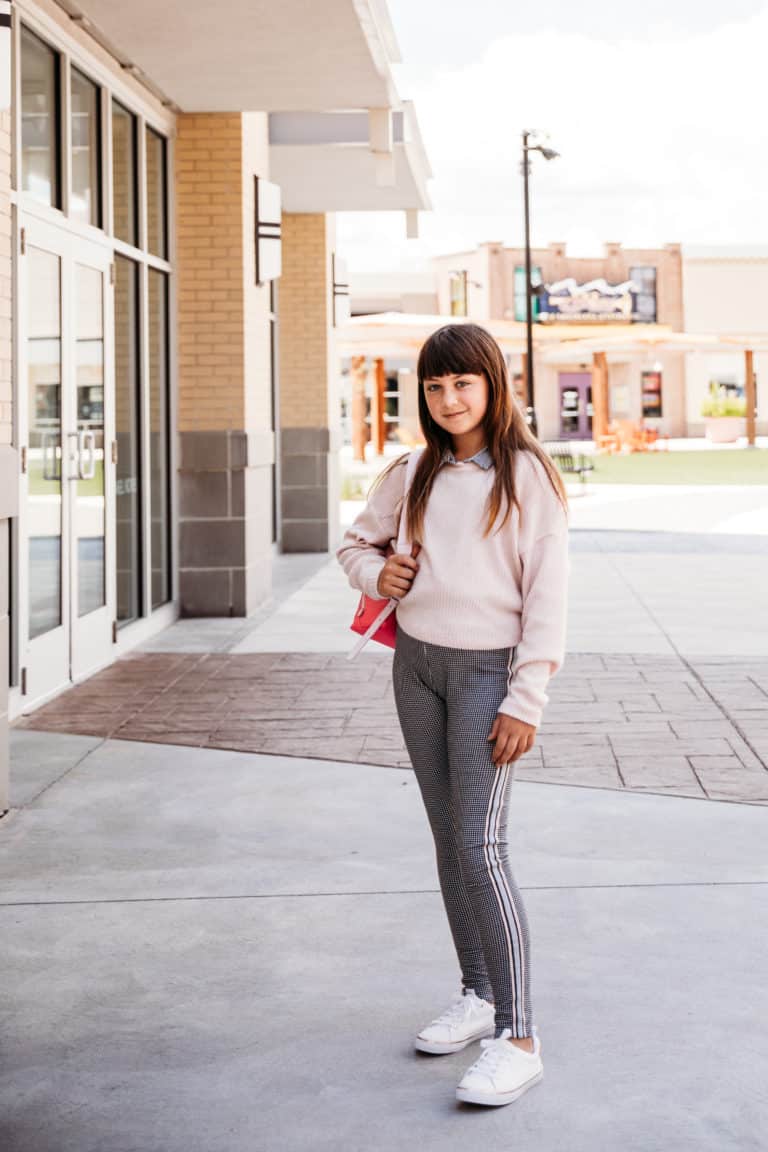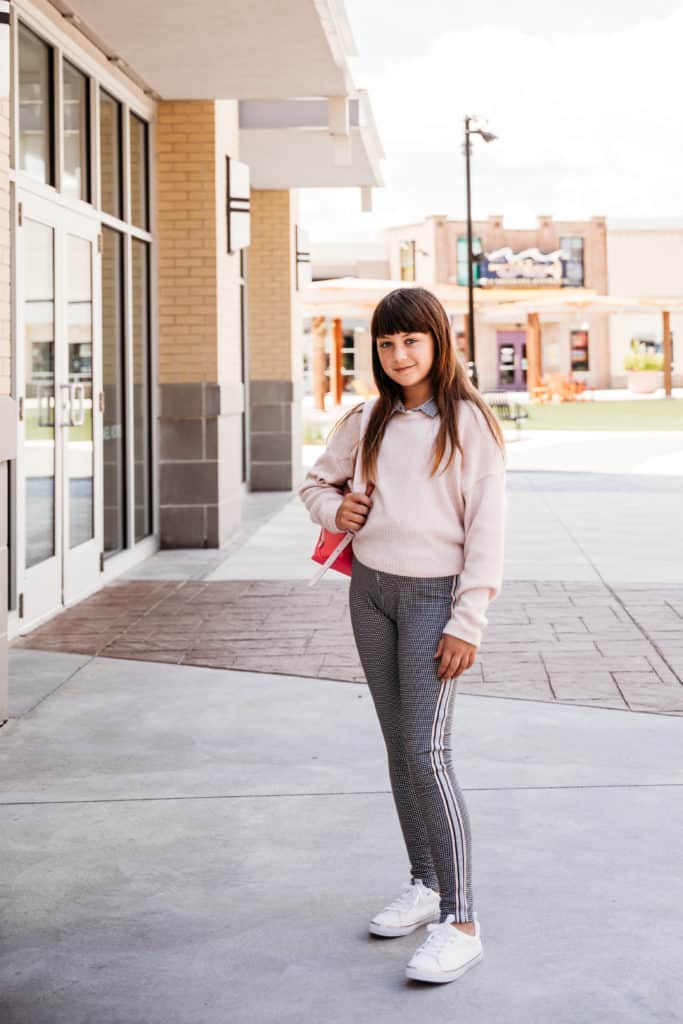 Clothing and shoes: H&M
Backpack: Kate Spade
All-Day Denim
This denim button-front dress is a fan FAVE! Peruse any store this fall, and you're sure to see button- and zip-front details on skirts, dresses and rompers. This look is majorly #trending. Abby's tie-dye hoodie makes this outfit much more casual and a little less "prep-school," and she will get so much mileage out of both pieces. Pair the dress with a classic button up or even a solid colored tee for a more classic look, and the hoodie would work well with leggings or distressed denim for a more casual vibe.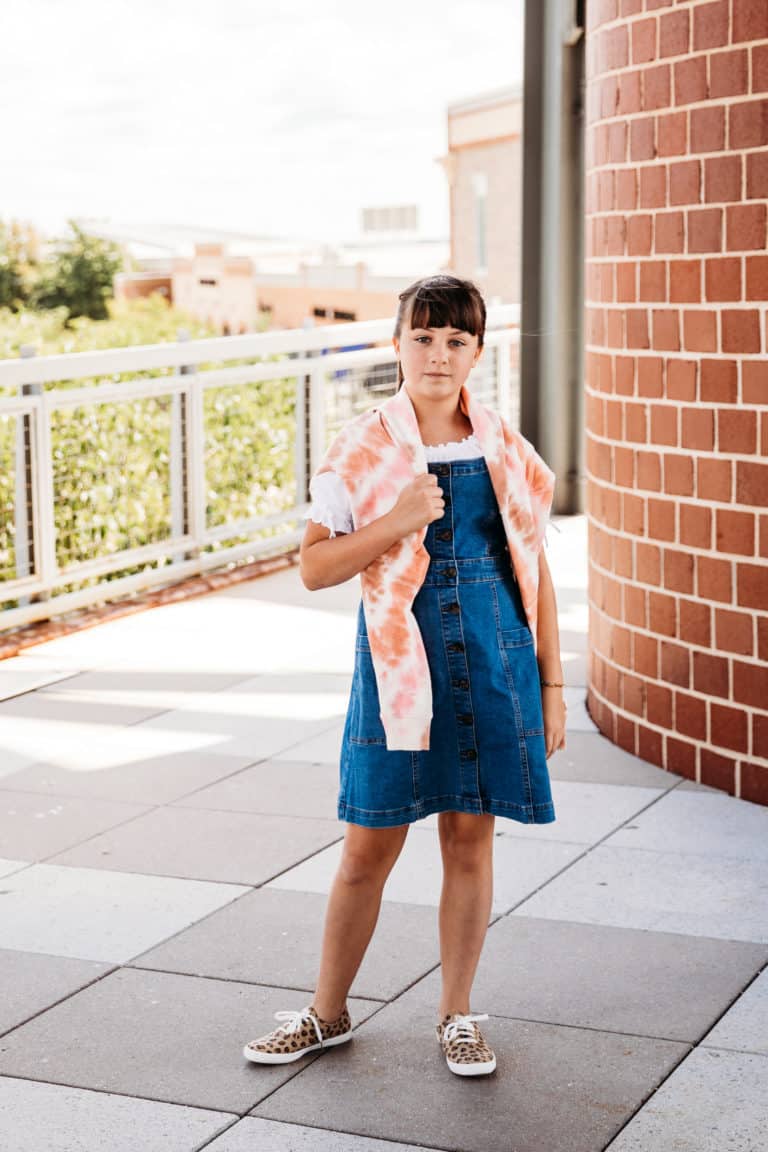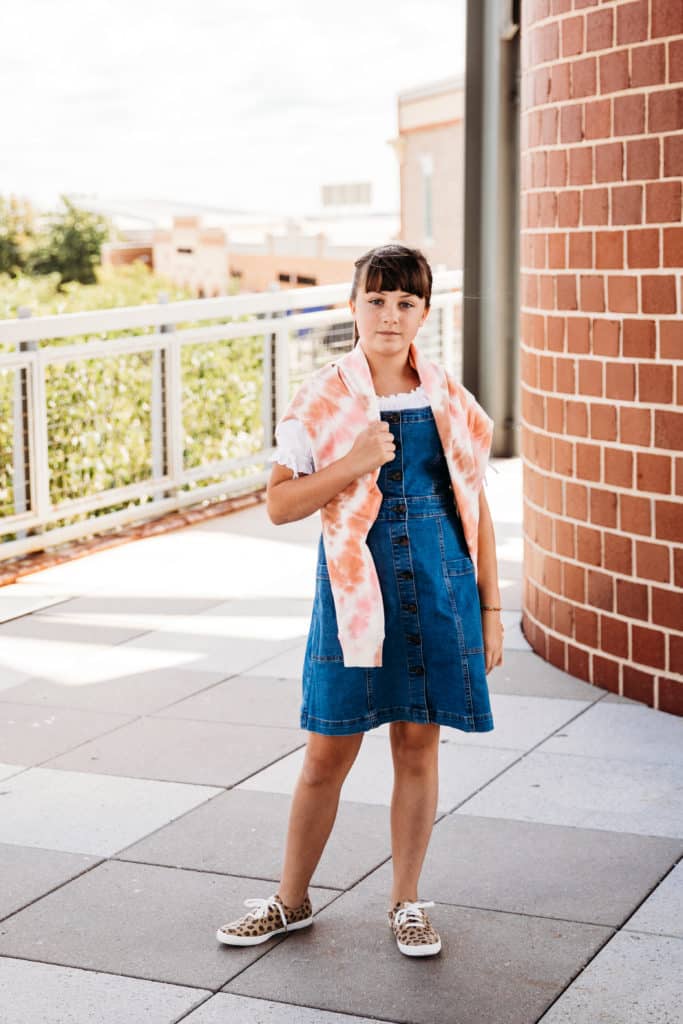 Dress and hoodie: Aéropostale
White undershirt: H&M
Leopard Sneakers: Off Broadway Shoes
Pro Tip: Don't forget to grab the basics—not just clothing and shoes. Many retailers at Legends Outlets sell items like backpacks, lunch boxes, water bottles and hand sanitizer. Bath & Body Works even sells cute sanitizer holders that kids can attach to their backpacks! Remember that most schools won't have water fountains available for students this fall, so a functional and stylish water bottle is a must!