Summer is nearly over, and you know what that means – time to send the kids back to school in style! With everyday savings at Kansas City's only-area outlets stores, Legends Outlets has everything your kids need to hit the halls with confidence this year.
From shirts and shoes to jackets and accessories, we scoured the center to find back-to-school essentials for students of all ages. Our top picks for high school and college students follow below!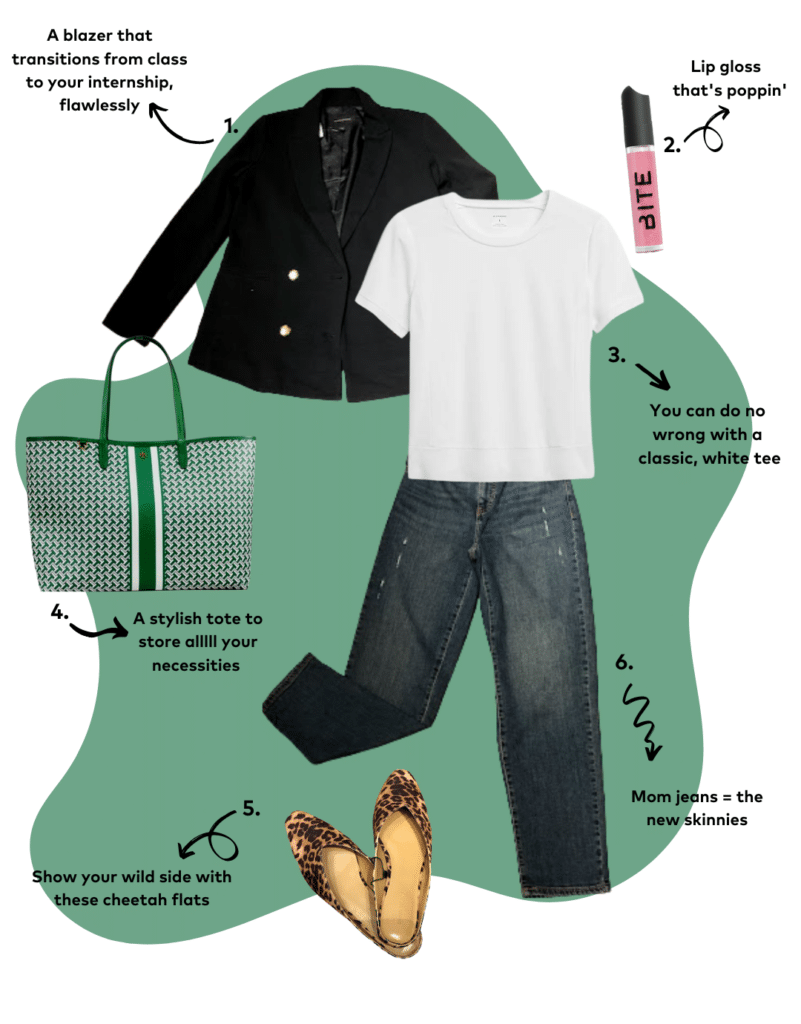 1. Black Blazer, Banana Republic Factory
2. Lip Gloss, Sephora
3. White Tee, Banana Republic Factory
4. Tote Bag, Tory Burch Outlet
5. Cheetah Print Flats, Banana Republic Factory
6. Mom Jeans, Banana Republic Factory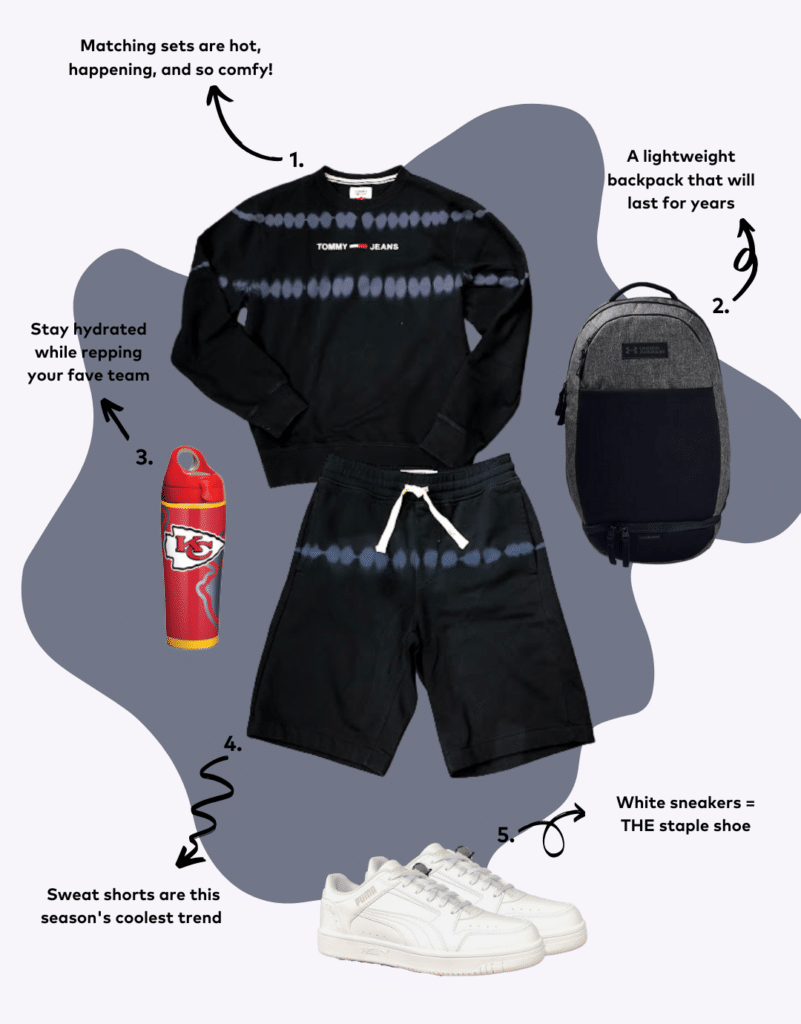 1. Sweatshirt, Tommy Hilfiger
2. Backpack, Under Armour
3. Water Bottle, Books-A-Million
4. Sweat Shorts, Tommy Hilfiger
5. White Sneakers, Puma
A legendary school year starts with a trip to Legends Outlets, where you don't have to sacrifice style for savings.