Welcome back to school, KC! Can you believe we made it? It's been awhile, and we all might be a little out of practice, but it is, indeed, time to head back to class, and we at the Legends Outlets will have you looking stylish with these top trends for Back-to-School.
Function & Fashion
Heading back to school may be a little tricky for teens used to lounging this summer, but a great, comfy pair of joggers can help make the transition to early mornings a little easier—literally, they feel like wearing PJs, but they look oh-so-chic! Pair them with a fun band/concert tee and a light denim jacket for fall, and wear them with a chunky cropped sweater and funky combat boots for the winter months. These will be a staple for your teen—trust us! Madison's little black backpack is the perfect bag for the the school fashionista—it's the perfect culmination of function meets fashion in the cutest little package!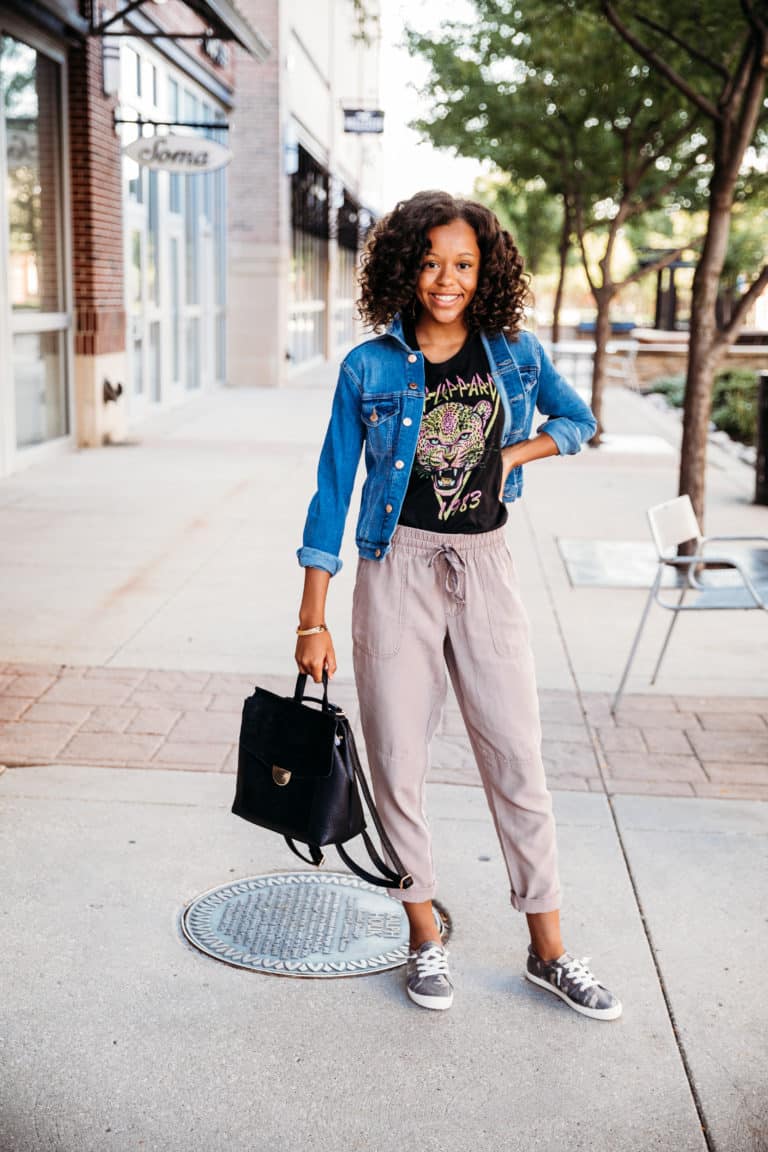 Joggers, graphic tee and sneakers: maurices
Backpack and accessories: francesca's
Mix & Match
Madison is a pro pattern mixer—just look at the way she has combined classic leopard print with modern tie-dye for a casually chic look that is perfect for back-to-school.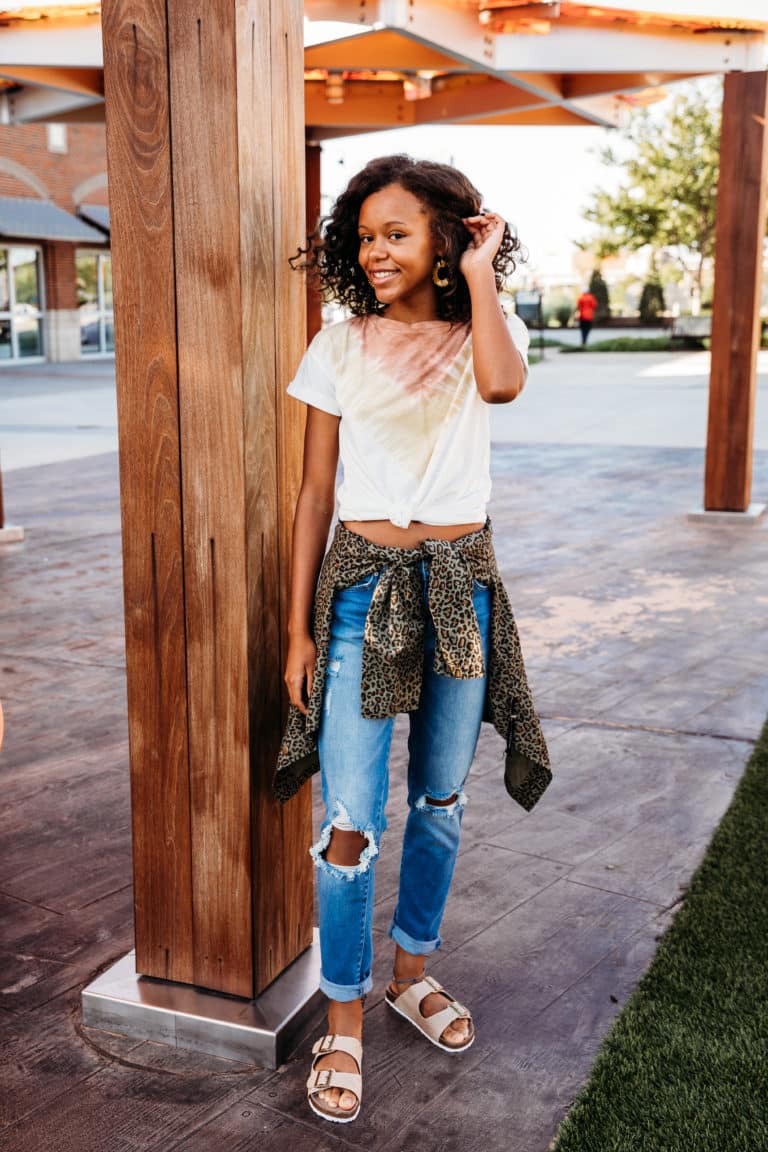 Clothes: maurices
Sandals & earrings: francesca's
Pro Tip: When you're mixing your patterns, look for prints from the same color family or in similar tones and be sure they are different size prints. The earthy tones in this large-scale tie-dye marries perfectly with the small scale leopard print jacket.