Welcome back to school, KC! Can you believe we made it? It's been awhile, and we all might be a little out of practice, but it is, indeed, time to head back to class, and we at the Legends Outlets will have you looking stylish with these top trends for Back-to-School.
Floral Frock
Leah is ready for the first day of school or meet the teacher night (even if it's done virtually!) with this classic frock from Kate Spade. This chic floral dress is perfect for those hot August days. Adding a variety of unexpected pops of color that work well together (her red/orange belt and aqua block-heel pumps) elevates an otherwise basic floral dress. Paired with a great tote, Leah is dressed for success those first days of school.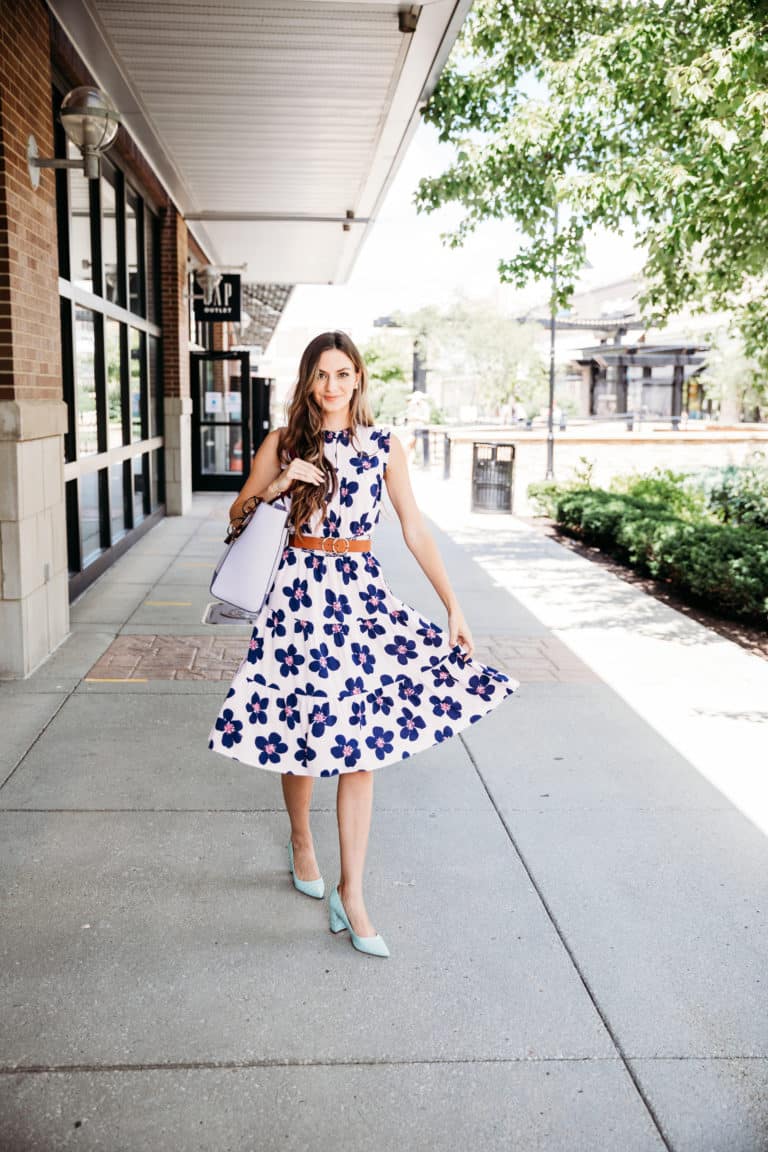 Dress: Kate Spade
Belt: francesca's
Shoes: Off Broadway Shoes
Fall Floral
Because Leah's floral dress is from Kate Spade, it is a little bit of an investment piece, so you want to make sure you can get mileage out of it. One simple way to do that is to transition the same dress into a fall staple by throwing on a sweater or cardigan and stylish ankle boots like these from Off Broadway Shoes. Voila! The perfect autumn outfit without breaking the bank!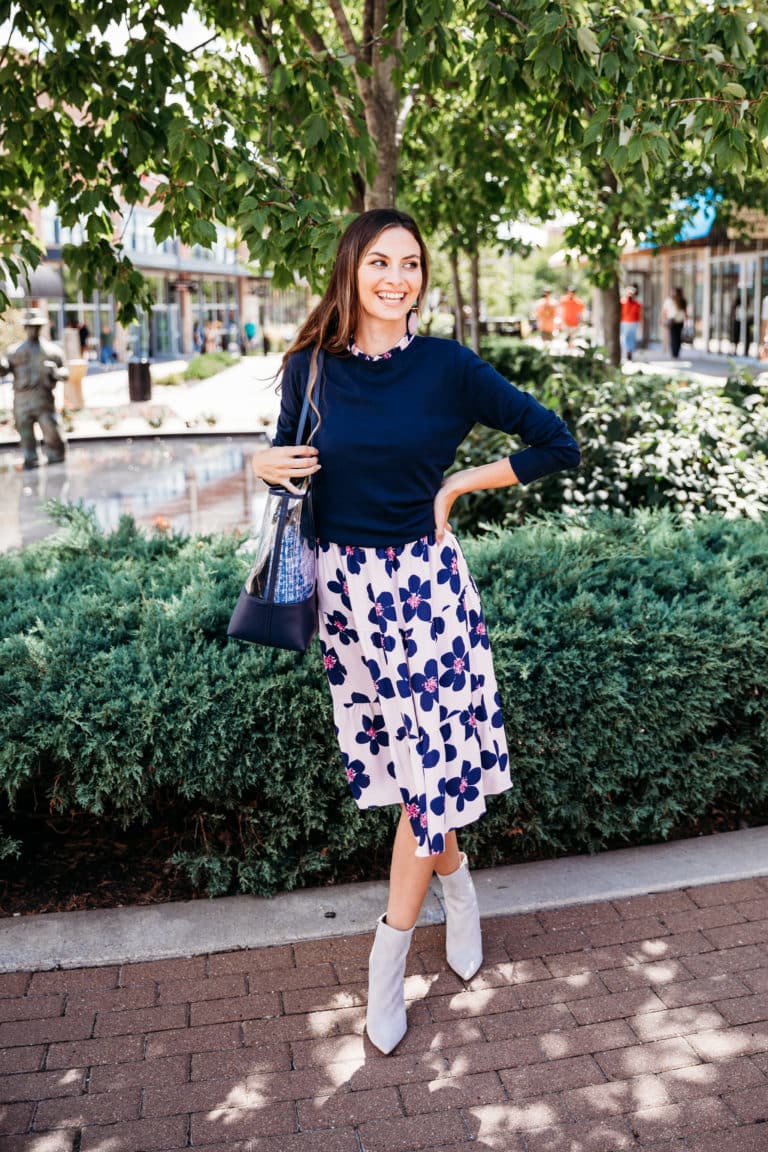 Dress & bag: Kate Spade
Booties: Off Broadway Shoes
Sweater: J.Crew Factory
Earrings: francesca's
Pro Tip: Investment in one printed or patterned piece (like Leah's dress) that can be worn over and over again in different ways! This dress can be worn alone in the summer, with a light sweater in the spring, and with a sweater or jacket in the fall. It's all about choosing the right shoes, accessories and layering components.