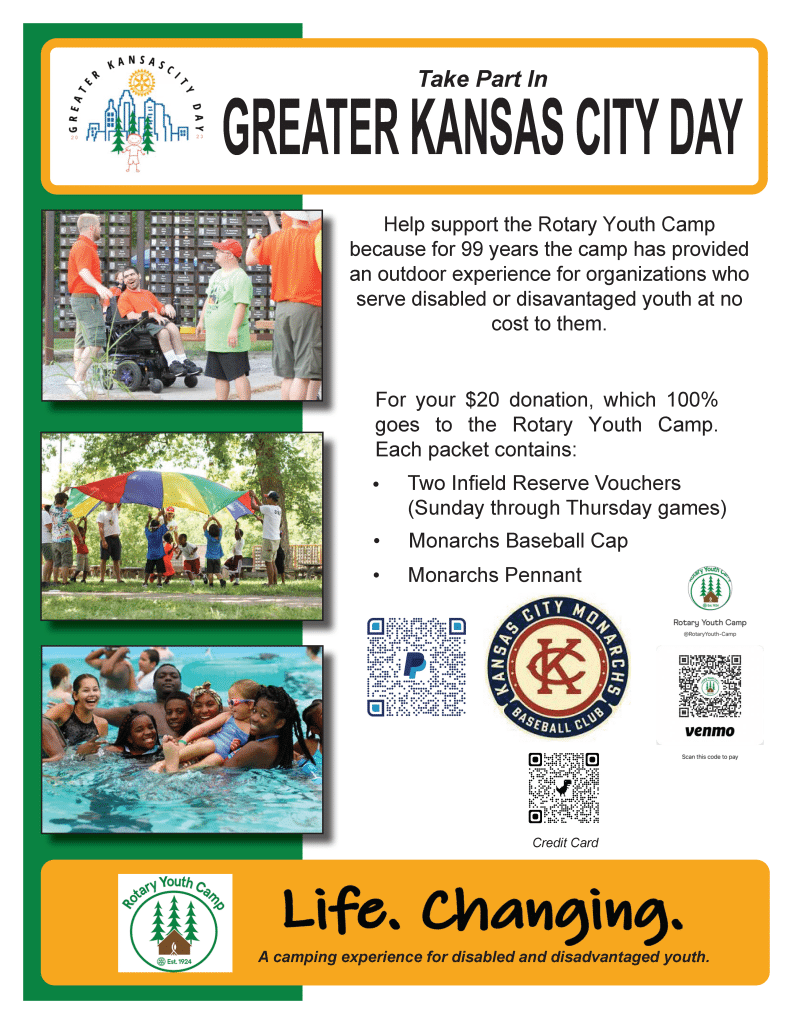 We're excited to host Village West Rotary for Greater Kansas City Day on Friday, May 19!
Stop by their table near the Civic Fountain (outside AMC Theatres) from 11:30am-1:30 PM to learn more and to donate to this amazing organization.
Donate $20 or more and receive a Monarchs baseball hat, pennant, and 2 infield reserved tickets to a future game!
All proceeds will benefit the Rotary Youth Camp.