School is back in session, but where students are getting their education this year could still change.
Many schools have delayed in-person learning until late fall. Some schools are offering remote learning for the entire year – or a hybrid option. Other schools plan to welcome students back to the classroom if they fall within the state department's gating level criteria.
While there are still many unknowns surrounding the school year, here's what we do know – students need a dedicated learning space to buckle down and focus on their studies. And, parents should be able to create that space without breaking the bank.
Just ask local interior designer Nicole Henson of @KCinteriorco.
Nicole was able to create a comfortable and productive workspace for her 11-year-old daughter using items found right here at Legends Outlets' stores and retailers. You won't even believe the transformation from spare bedroom to stylish classroom!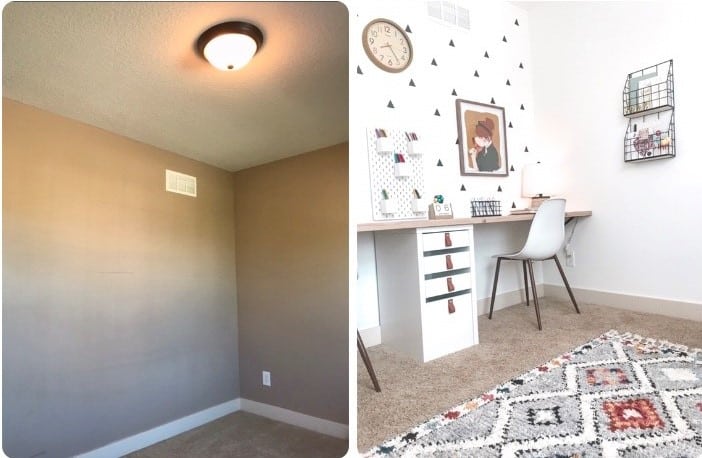 After the big reveal, we sat down with Nicole to get more details about the workspace. Continue reading below to learn how you can create a similar space in your own home, and to get her top designer tips!
PSSSST: to find out where Nicole scored everything for the space, scroll all the way down for a list of stores and items.
Q&A with Nicole Henson
Q: Do you have to be a professional designer to create a home workspace?
Absolutely not! With the right tools and tips, anyone can create a home workspace.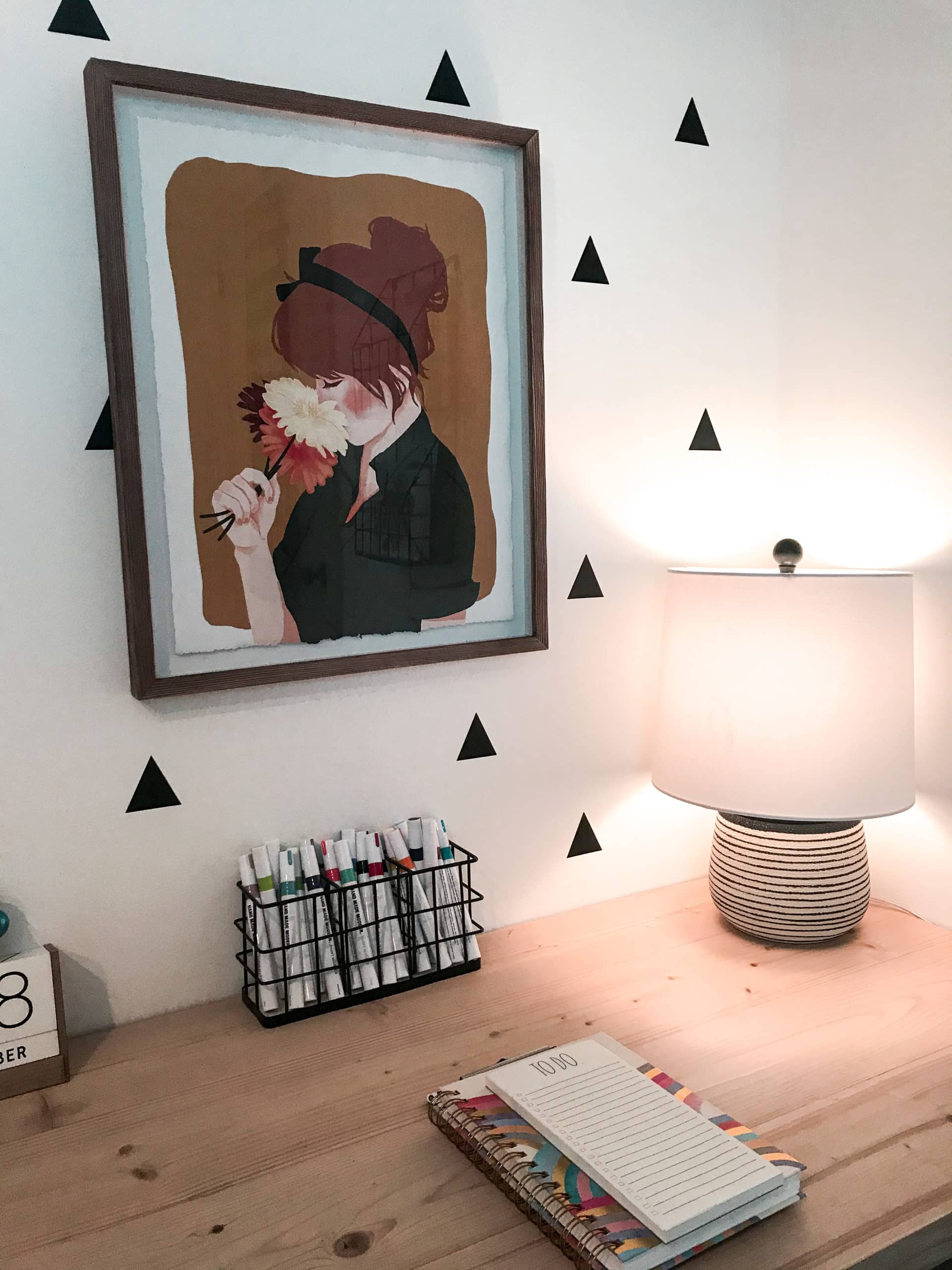 Q: What is the most important element to consider when deciding where to set up a home workspace?
Eliminating distractions is very important, so when setting up a home workspace, I would recommend finding a quiet, secluded spot in your home. Another important aspect of a good workspace is comfort. You want to create an environment where your child can focus, and that means comfort is key.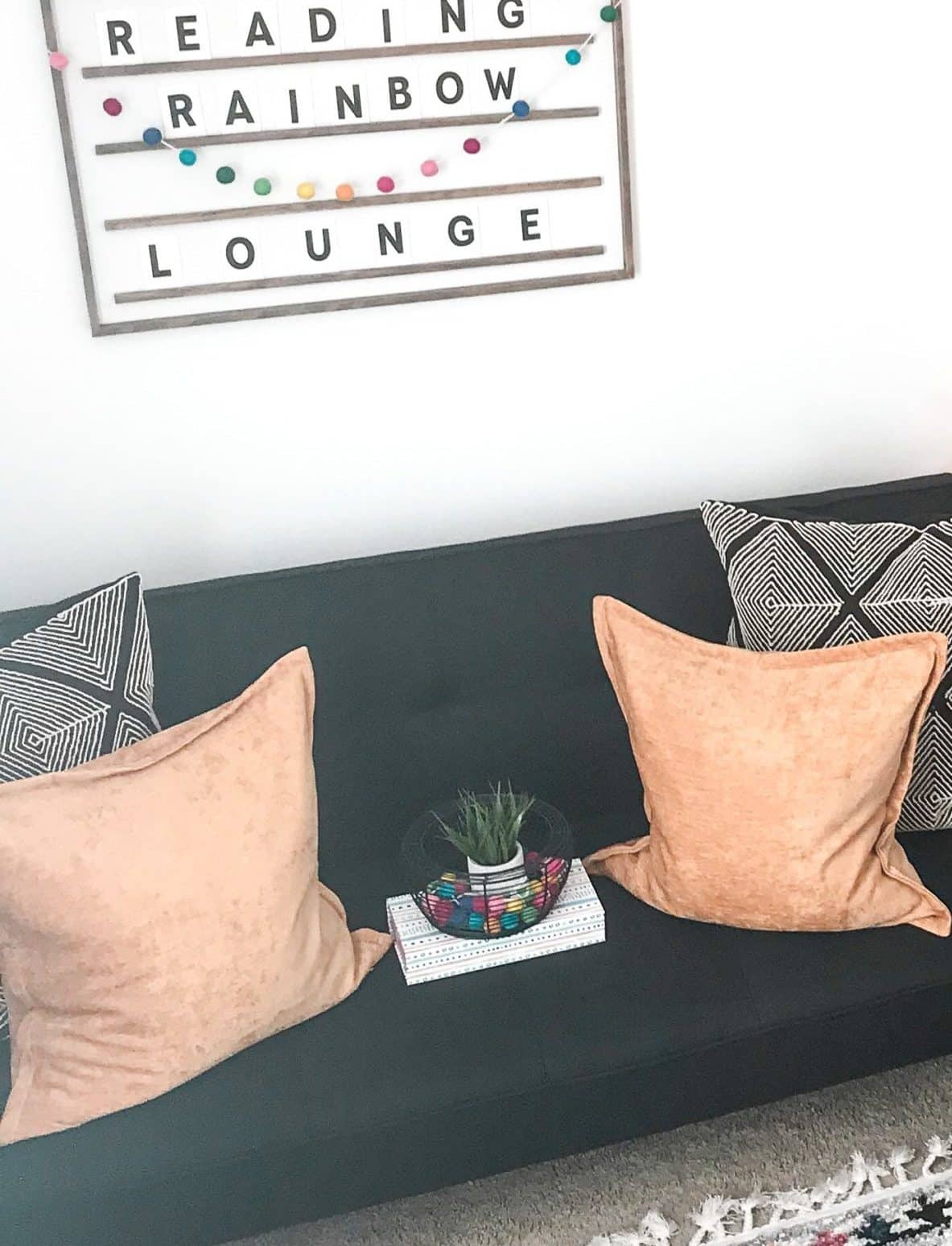 Q: Where should you set up a home workspace? What areas would you avoid?
The options are endless – a corner of your living room, kitchen, hallway, or rec room would work, as long as it's quiet! If available, a spare bedroom (like we used for our workspace) is a great option. I would avoid using your child's bedroom, or any areas with loud noises that include TV, music and talking. Finding a quiet, comfortable space is best suited for a child!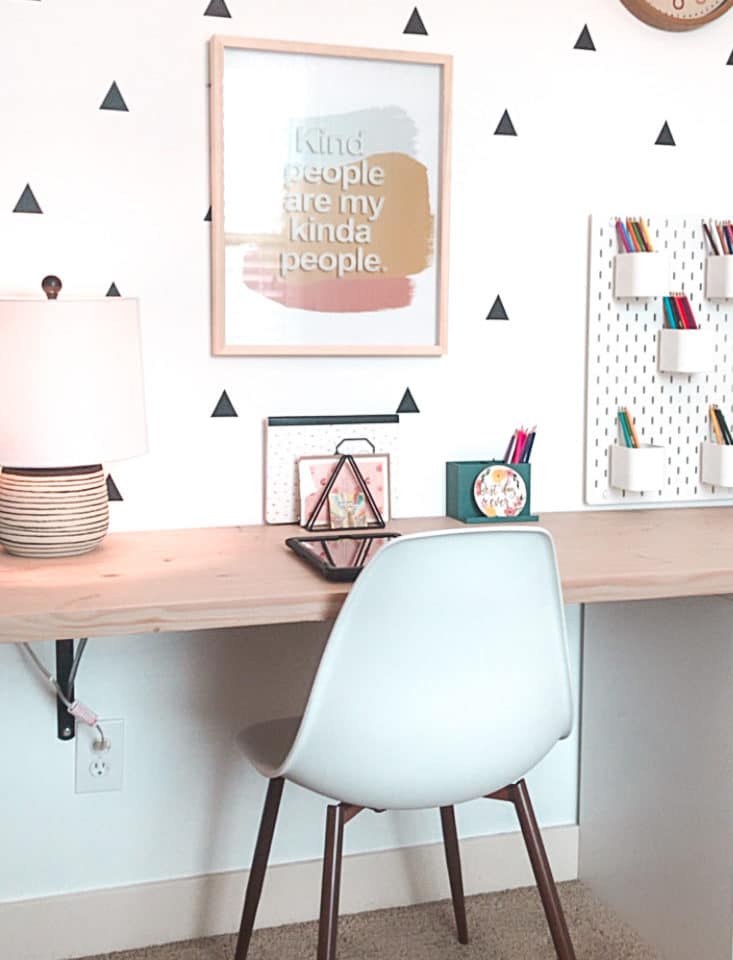 Q: Where / how do you even start the process of creating a home workspace?
A great way to start is by getting your child involved. Consider their study style, and let them take part in creating this space! I truly believe the key components of the space are those that a child (or teen) can call their own, those they helped create!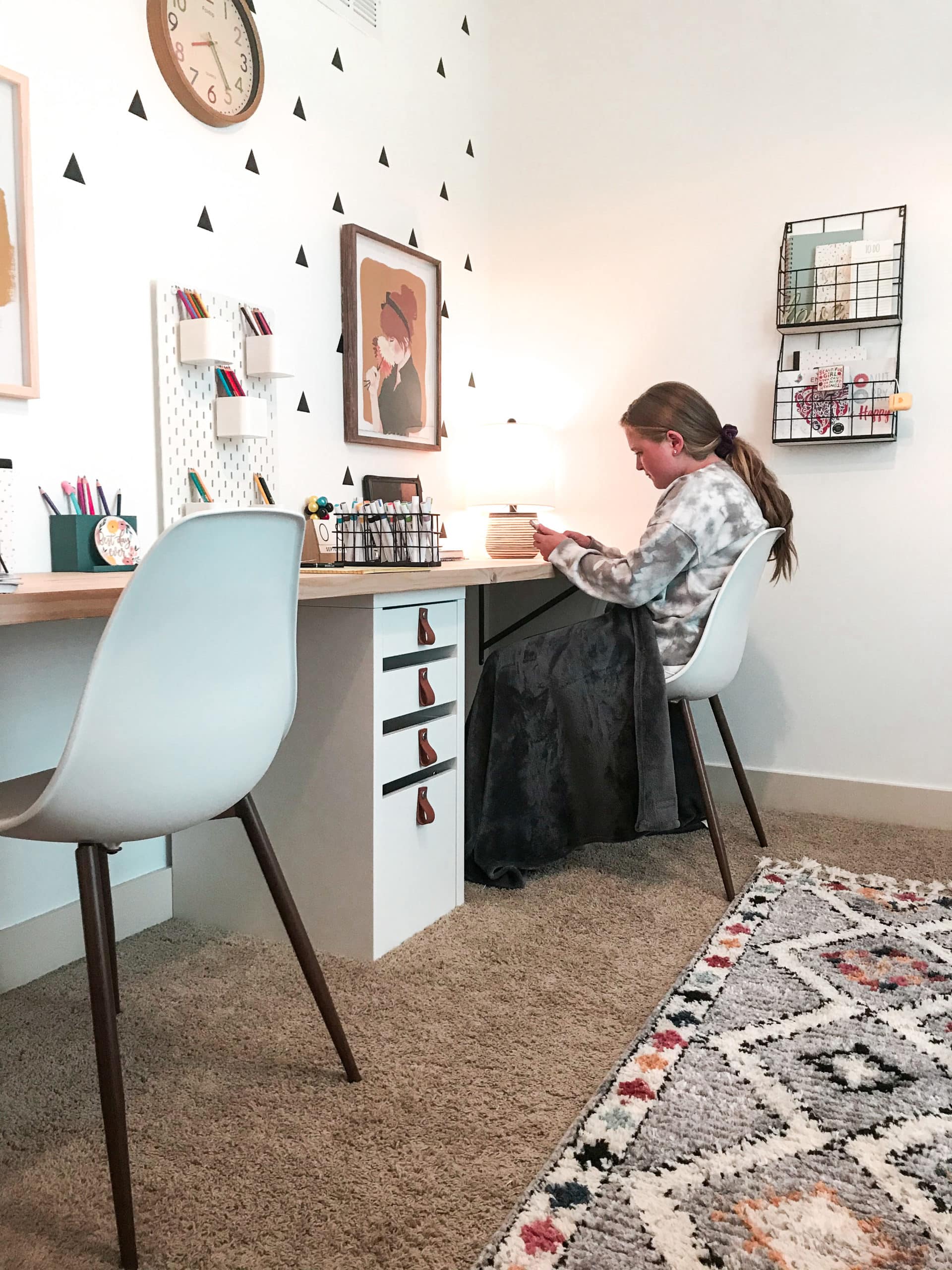 Q; What are the essential components of the home workspace?
A comfortable chair or seating area, great lighting, and materials to keep all of their school supplies organized (I cannot stress this enough).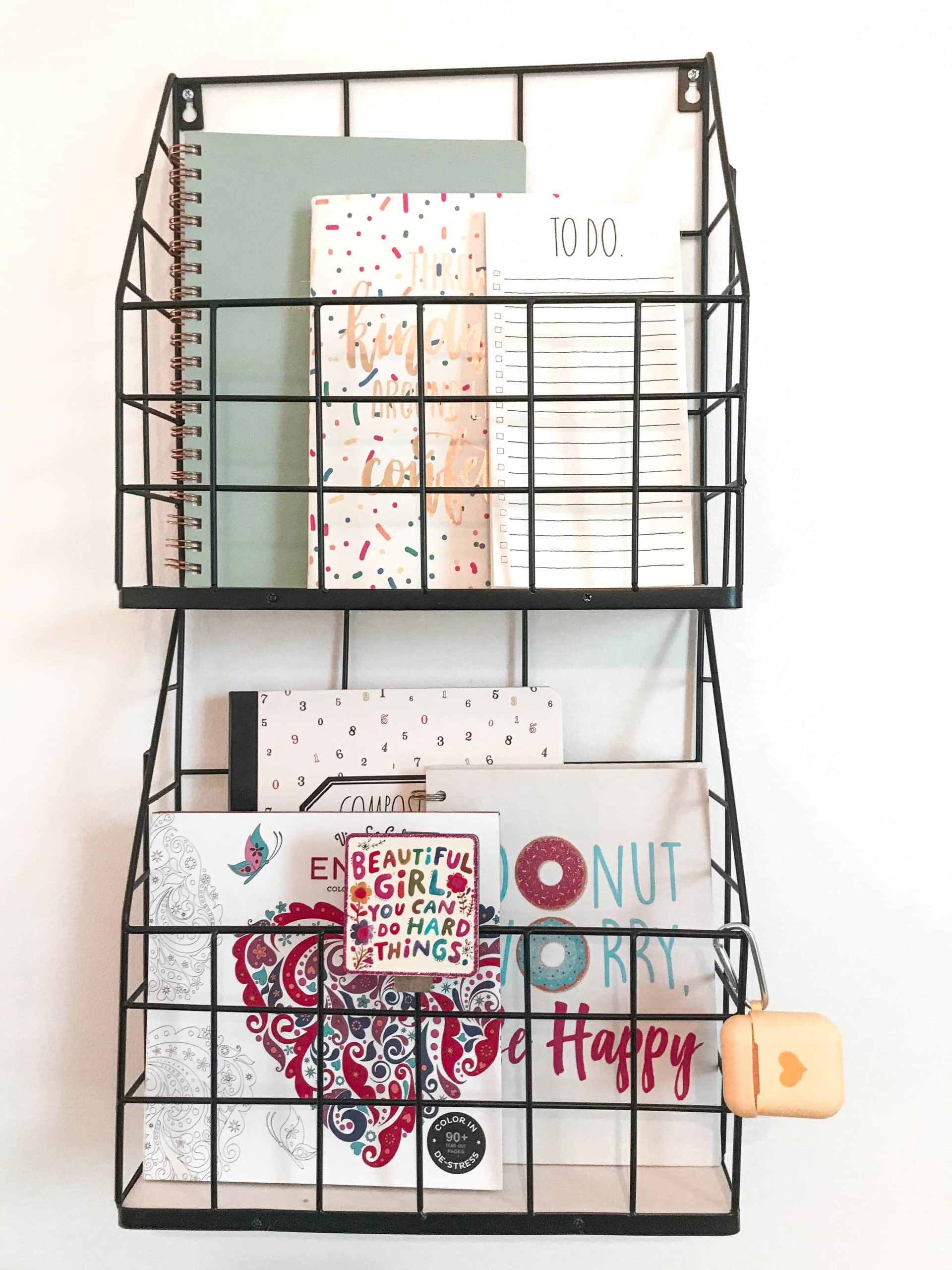 Q: What are the fun elements you can add to the home workspace?
Don't be afraid to play with colors and prints! You can bring new life to a white wall with fun wallpaper. If you want something less permanent, I recommend decorating the space with colorful posters and positive prints. Studies show that looking at positive images can create a positive mindset – color also stimulates the mind!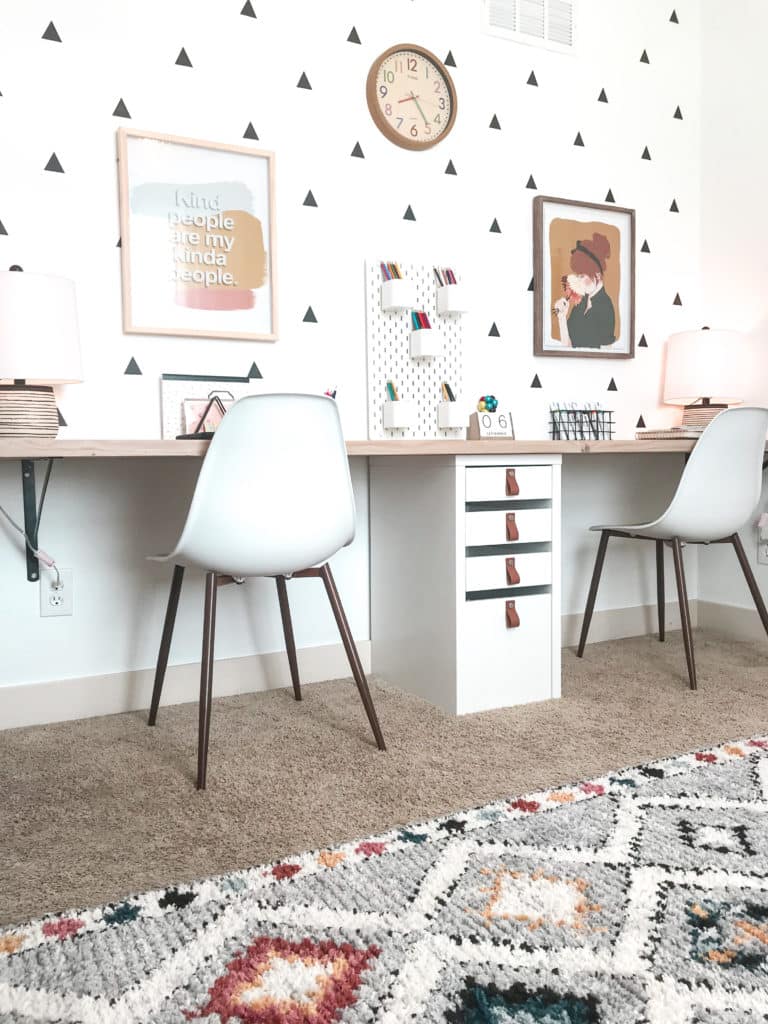 Q: What are your tips for moms looking to recreate this on a budget? Is that even possible?
It is definitely possible, especially when you shop at stores like HomeGoods and T.J. Maxx, which I visited during my trip to Legends Outlets. I love the one-stop shopping aspect and outlet pricing that Legends Outlets offers busy moms like myself. You really don't have to spend a fortune to create a fun, functional space – I did it on a budget, and you can too!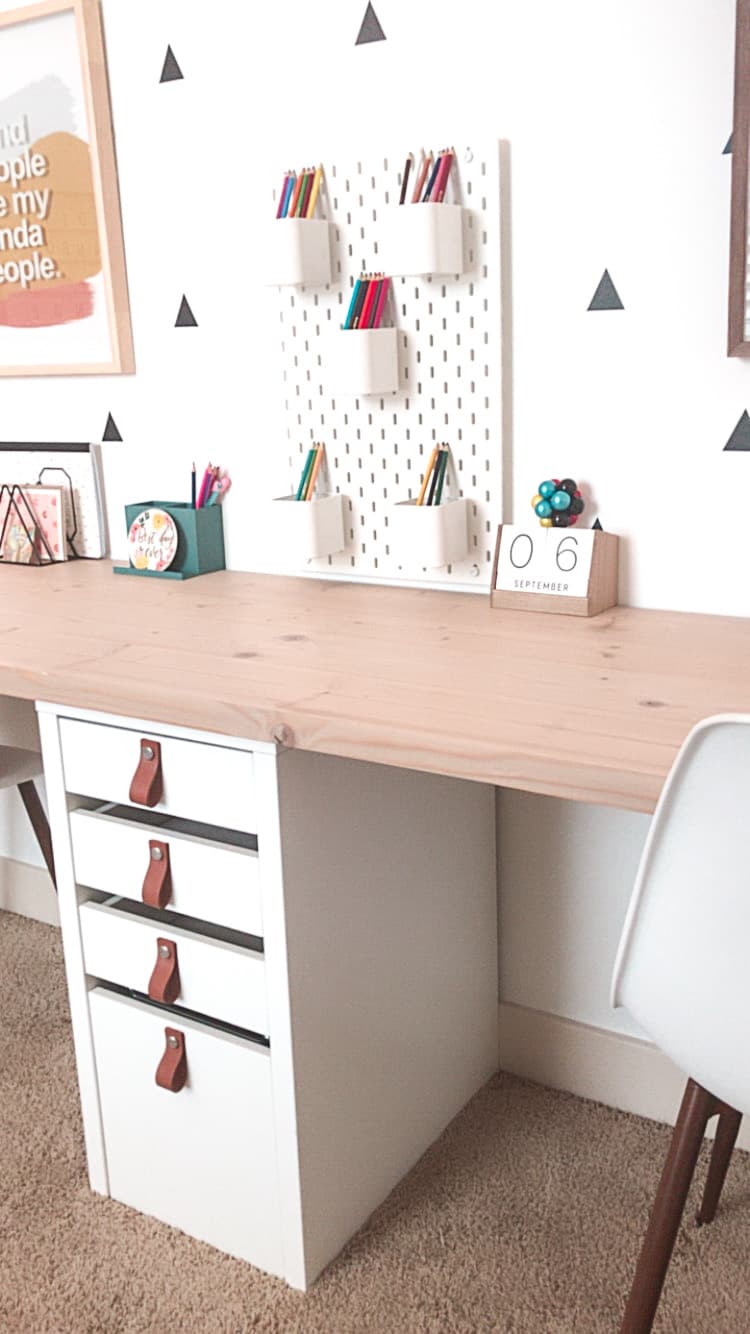 Q: As a designer, where do you draw inspiration?
I really draw inspiration from the person I am designing for – and for this project, that person was my daughter! Her favorite color pattern is rainbow, so I made sure to incorporate that throughout the room. She was pretty bummed about virtual learning, so I wanted to create a space that was fun, colorful and kept her happy each time she walked in!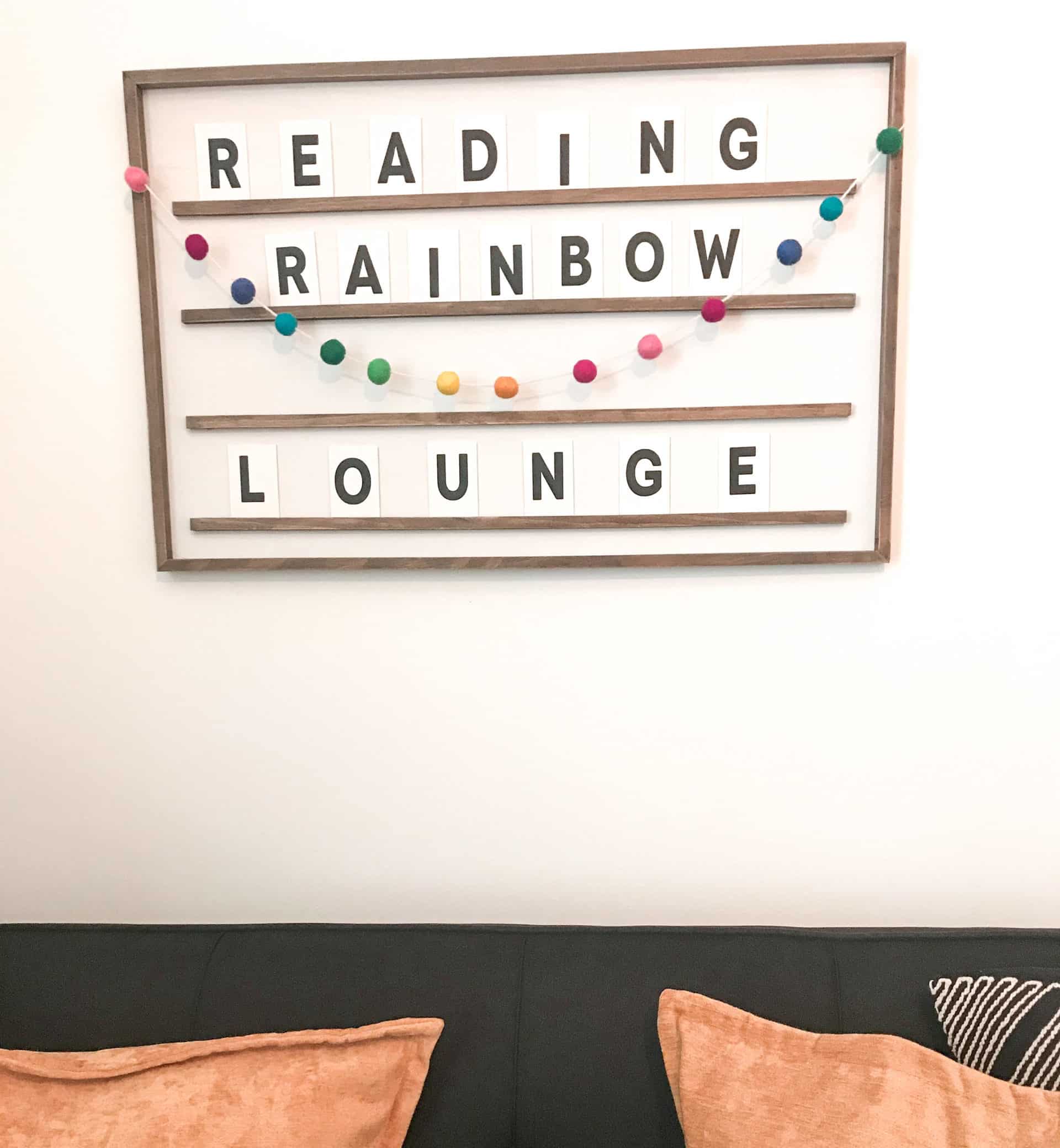 Q: Final words of advice for moms looking to create a workspace in their home?
Moms – choose the right space, ask your kiddos for input, make it fun, and add a ton of elements and items to keep it all organized. Enjoy!
Where to Shop:
HomeGoods
Star lamp
Décor box
Throw pillows
Rug
Notebooks
Black wall organizer
Framed artwork above desk
Lamps on desk
Triangle organizer
Rectangular pencil holder
Teal pencil holder
Gold metal "love" sign

T.J. Maxx
Blankets (in basket)
Small plant
Reading Rainbow Lounge sign
Block wood calendar
BAM Books-A-Million
Notebook
Notepad
Coloring book
Colored pencils
Panda clipboard
Target
Desk chairs
Black curtain rod
Paint markers
francesca's
Rainbow card, 2 magnets and Best Day Ever plate
Claire's
2 notepads, 1 Air pod case, 1 Llama pen
GO! Calendar Games & Toys
Fidget toy (they also have a wide assortment of planners)