Summer is a fun time to play with your personal style because it's typically a more laid back time of the year with a lot more fun happening all around you! From downtown to down time, Legends stylist, Sarah Findley, shares her top five fashion must-haves for the hottest season!
For me, summer style is all about wearability (and breathability–hello midwest heatwave!). I look for breezy fabrics, lots of neutrals, stuff I can add jewelry to in order to dress it up without having to worry about extra layers, and stuff I can dress down for a backyard BBQ without having to feel like I'm rolling up in my pajama shorts and boring t-shirt. Bonus points: my five faves for summer all work great together so I find myself re-wearing parts of all these looks without having to repeat an outfit exactly.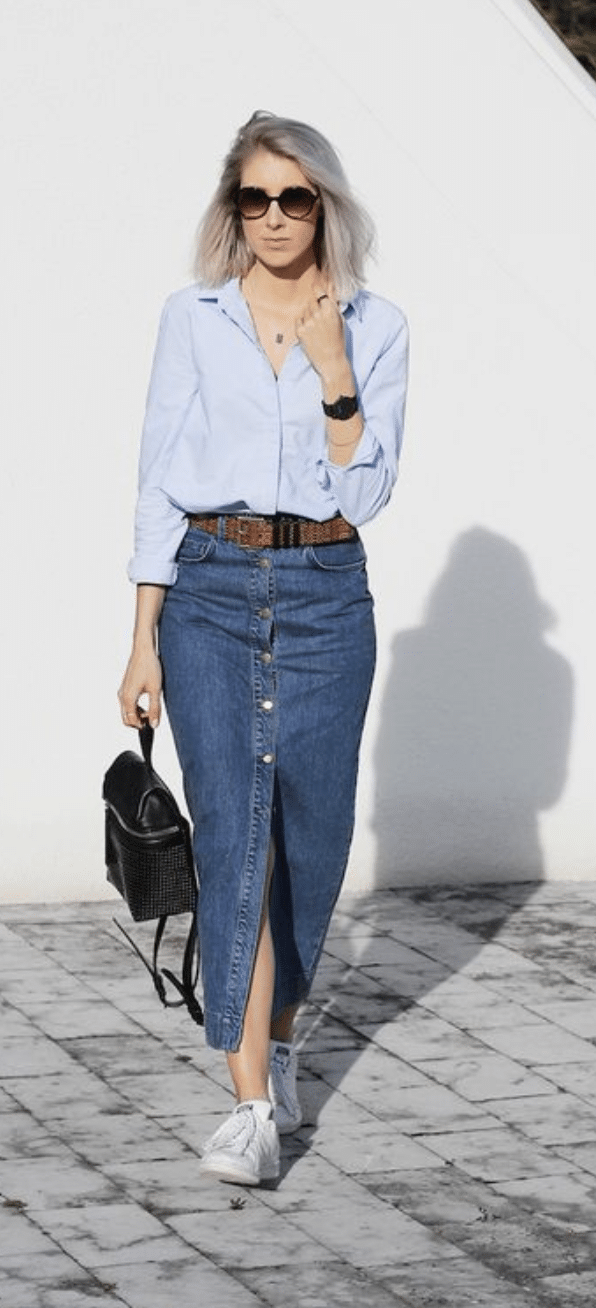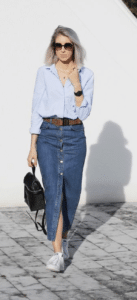 THE CANADIAN TUXEDO Denim skirts are back and their reincarnation features lengths, shapes and washes fit for any age bracket. My favorite way to wear them is with a nod to the infamous all-denim "Canadian tuxedo," by adding a chambray button down! Worn open over a fun graphic tee or buttoned up and tucked in, the look is effortlessly cool and very in style this year. I love the selection of denim mini skirts at The Buckle, and I wear my chambray shirt in perfect fit from the J. Crew Factory store all the time!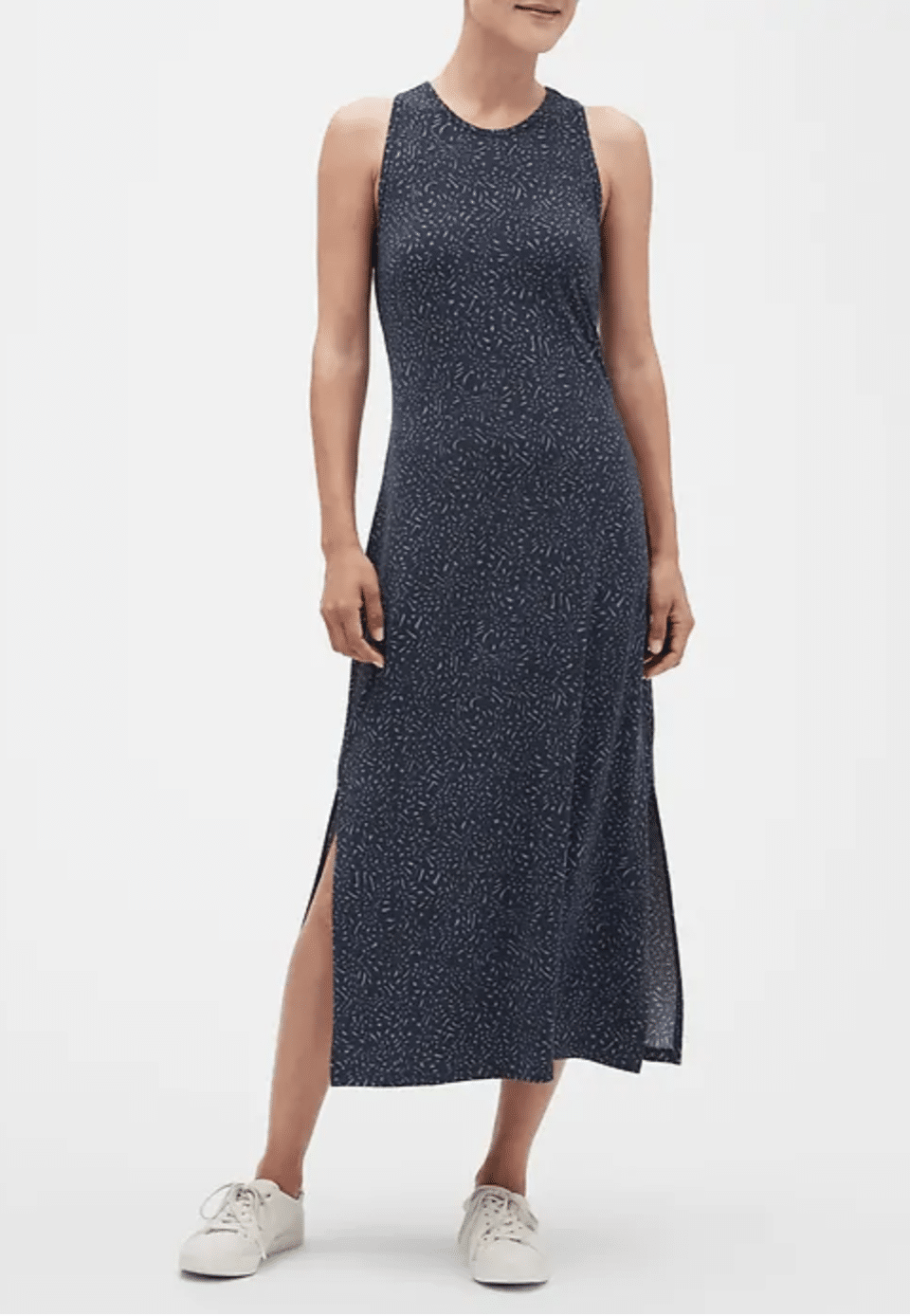 MIDI DRESSES & SKIRTS
This year's response to maxi dresses is the midi-length. Skimming your calf, this flattering length can look casual or dressed up. For a dressier vibe, look for a silky slip dress like the ones at J. Crew Factory store and add lots of delicate gold jewels from Francesca's. For a more casual look, try one of the soft twist-back options at the Banana Republic Factory store! I love the slit up the legs on this one and the breezy flow of the dress. Read on to see what shoes I'm pairing mine with …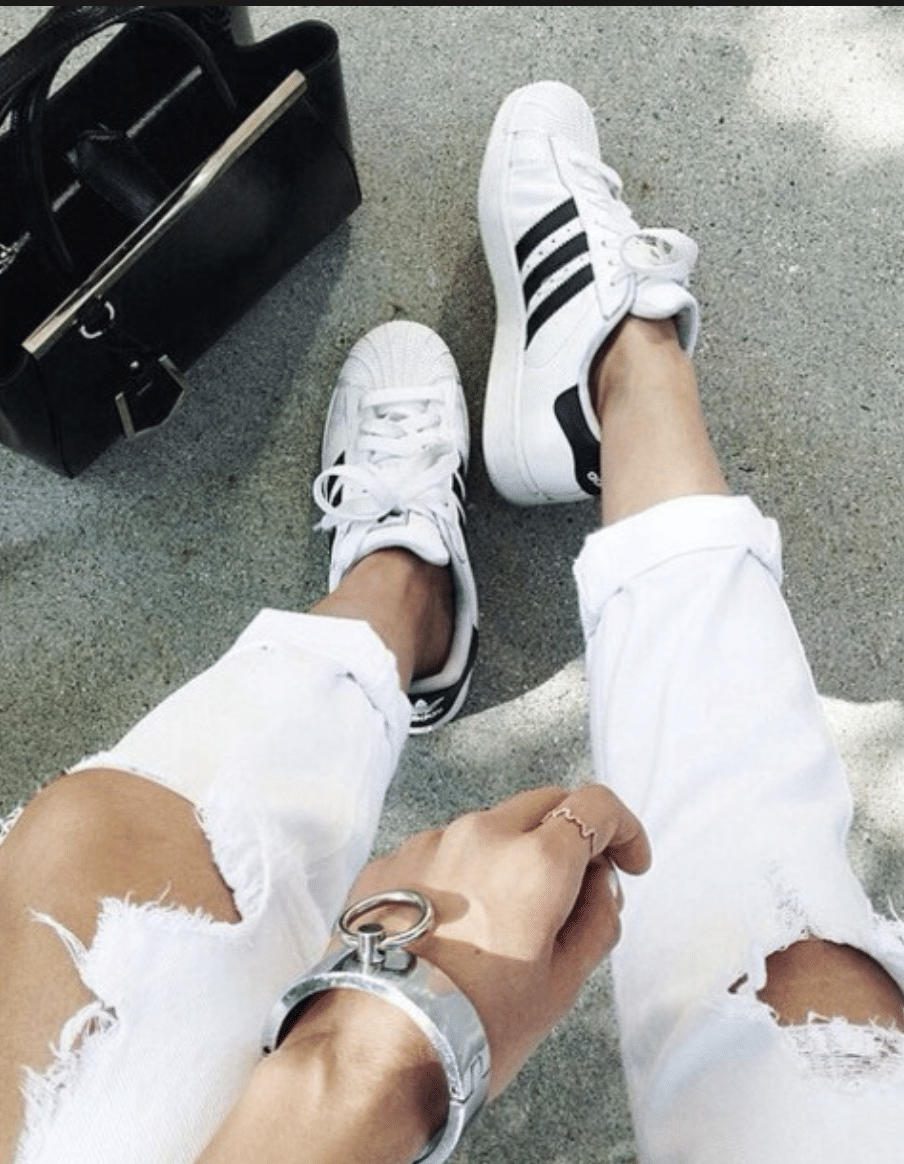 RETRO SNEAKERS
While nothing beats a cute flat sandal, lots of influencers are trading theirs in for classic sneakers this summer. This is great news if you have lots of walking in store for your summer vacation! Consider retro looks like the Nike Cortez and Reebok's Classic running shoe if you're looking for a traditional sneaker. Or, you can go with my personal fave and get and old school, shell-toe Adidas Superstar! I'm loving the updated colors like mauve, rose gold, and yellow gold. I've seen these everywhere but I nabbed my white Superstars with gold stripes from the Adidas Store and wear them daily with shorts, jeans and–yes–even dresses!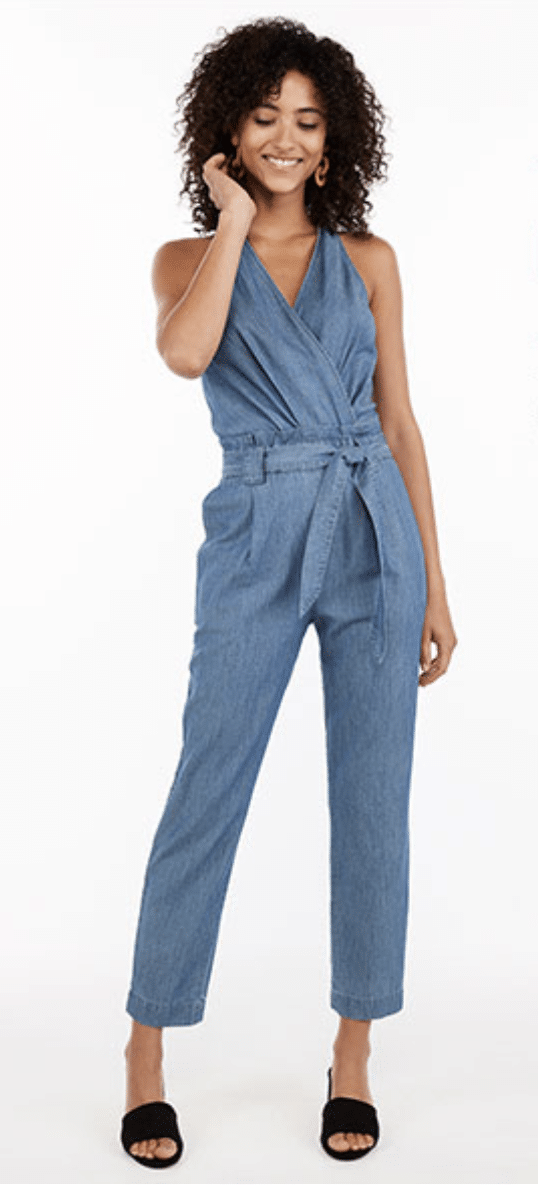 JUMPSUITS
If you are looking for a one-piece, go-anywhere, on-trend outfit, get yourself a jumpsuit. Dress them up with heels and jewels. Dress them down with sandals or sneakers. Whoever invented this chic garment seriously had busy fashion-forward gals in mind. Everyone got this memo so you can find them anywhere, in a variety of styles, fabrics and lengths. Some feature saucy cut-outs and some are more tailored and modest. I'm loving the latter and had no trouble finding one I loved at the Express outlet! Bonus points that this one features my summer's signature chambray construction.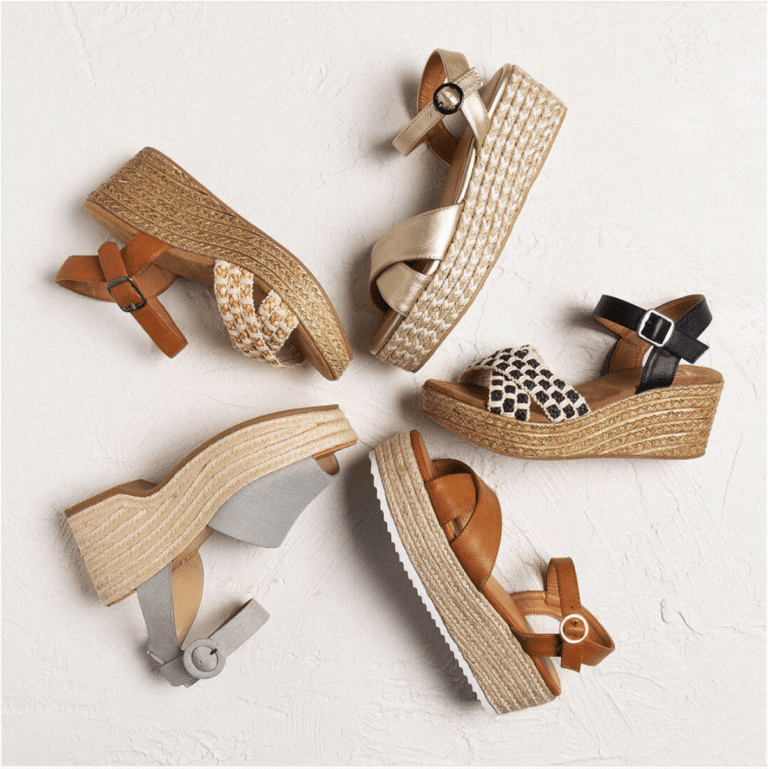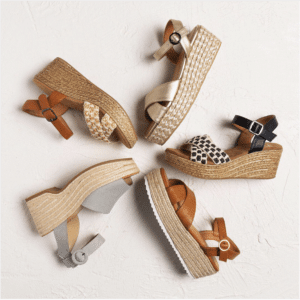 PLATFORM ESPADRILLES
Everyone's favorite wedges have received an easy-going update this summer in the form of a thick, flat midsole and I'm loving it. The resulting shoe is everywhere and makes it super easy to add some height to your outfit without breaking your ankles. This is seriously a backyard party or garden wedding game changer!  Check out Francesca's for a cute variety, as well as Off Broadway for tons of fun colorways. Cuff your jeans above the ankle to show off this trendy take on a beachy fave!