Are you ready to upgrade your wardrobe and rock the latest viral outfits found at Legends Outlets? Start scrolling through this #FYP, to see the items we've handpicked to create four fabulous styles straight from the TikTok realm. From Coastal Cowgirl to Barbiecore, Mermaidcore, and even a look inspired by Chessy from the Parent Trap, we've got the head-turning outfits! And while you're here, don't forget to catch the exciting new Barbie movie at AMC Legends 14 releasing on Friday, July 21. Let's dive into the hottest TikTok-inspired looks available at Legends Outlets!
Coastal Cowgirl: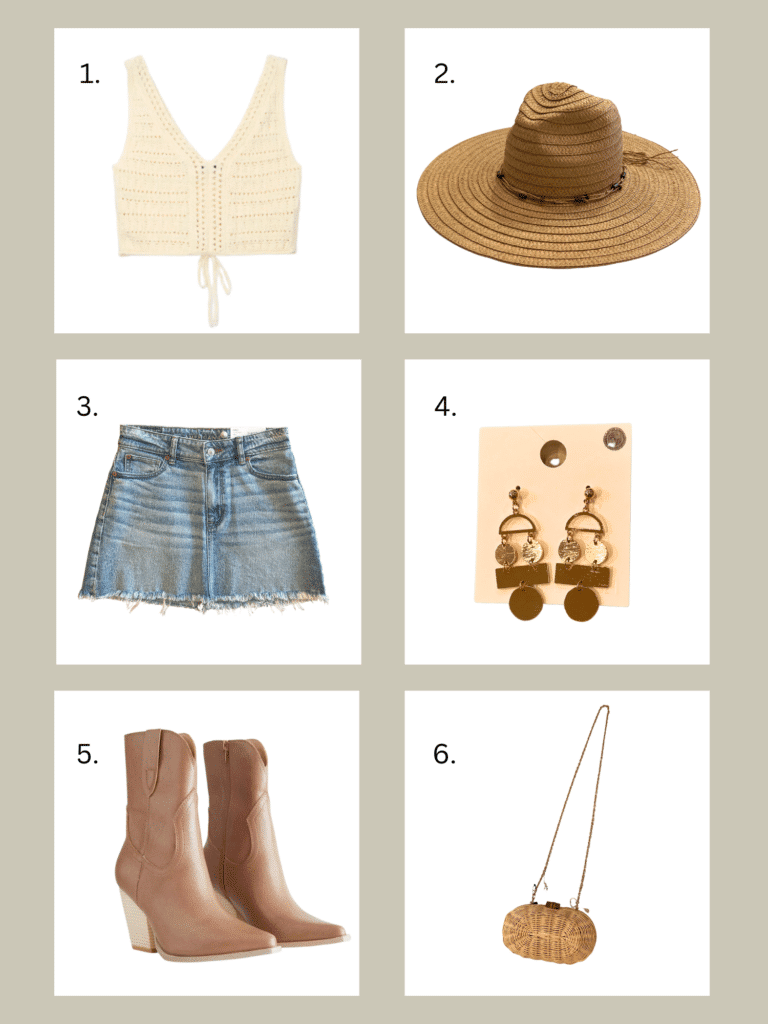 Get ready to channel your inner cowgirl with a coastal twist! This trend combines the rustic charm of western wear with breezy coastal vibes. Think denim shorts paired with a crochet top and heeled cowgirl boots. Then, accessorize with a woven straw hat and gold jewelry.
Beige Crochet Tank Top, American Eagle
Beaded Straw Beach Hat, F21
Denim Distressed Skirt, American Eagle
Abstract Shaped Gold Earrings, F21
Western Inspired Ankle Boots, Buckle
Woven Crossbody Purse, F21
Barbiecore: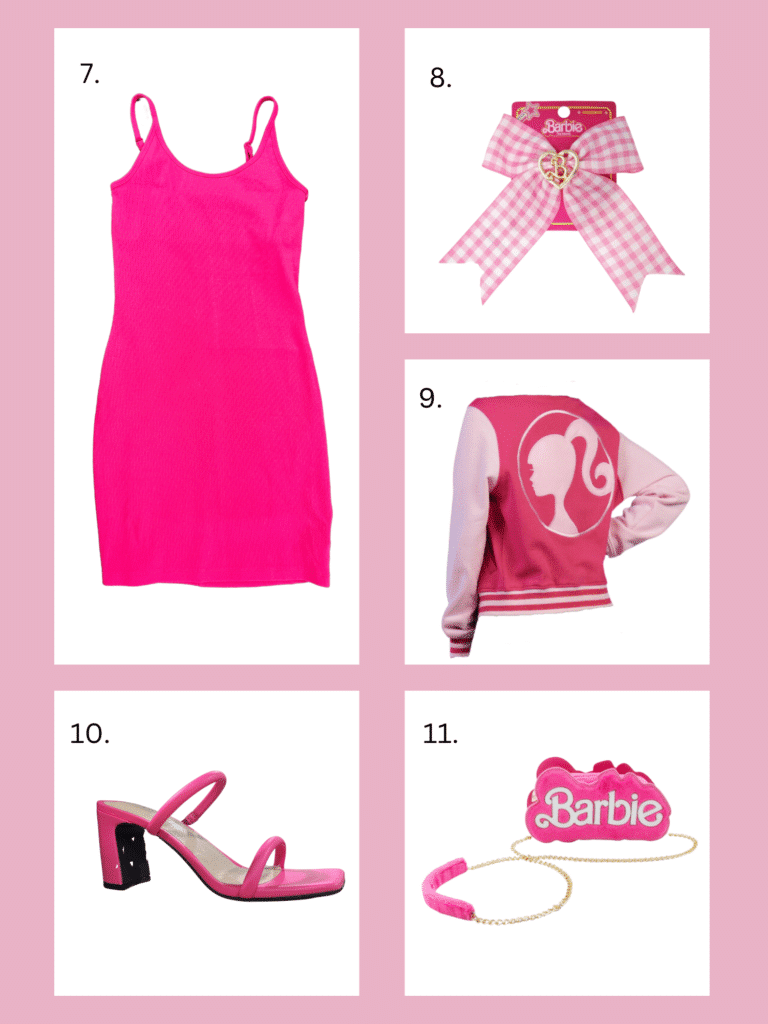 If you're a fan of all things glamorous, dreamy, and of course, the fabulous Margot Robbie, the Barbiecore trend is perfect for you! Inspired by the iconic doll herself, this style embraces bright pinks and statement accessories. From vibrant pink dresses to girly hair-bows and high-heeled shoes, you can unleash your inner Barbie for the hottest movie of the summer. Old Navy, Hot Topic and Off Broadway have a fantastic selection of pieces to help you achieve that TikTok-approved Barbie aesthetic.
Mermaidcore: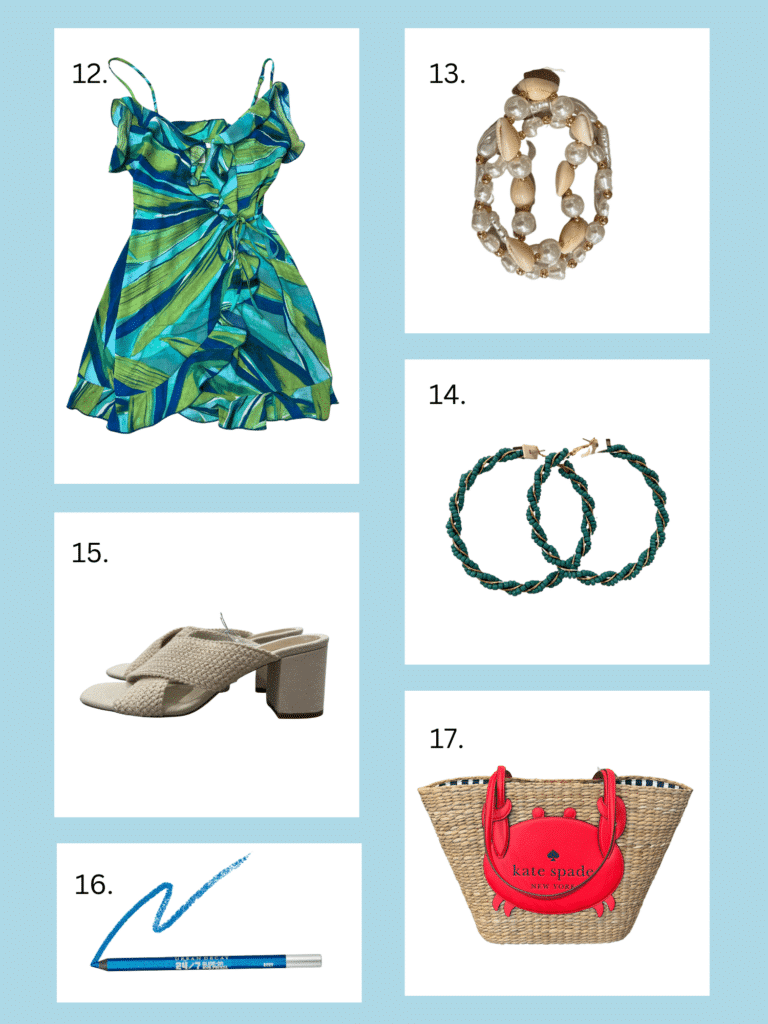 Dive into the enchanting world of Mermaidcore, a trend that will make you feel like you're living under the sea. With its whimsical colors and textures, this style is all about embracing your inner Ariel. Look for flowy dresses in shades of blue and green, colorful accessories, and seashell-inspired jewelry. While you can't have a talking crab by your side, this Crab Tote from Kate Spade is the perfect finishing touch to keep all your treasures handy.
Chessycore: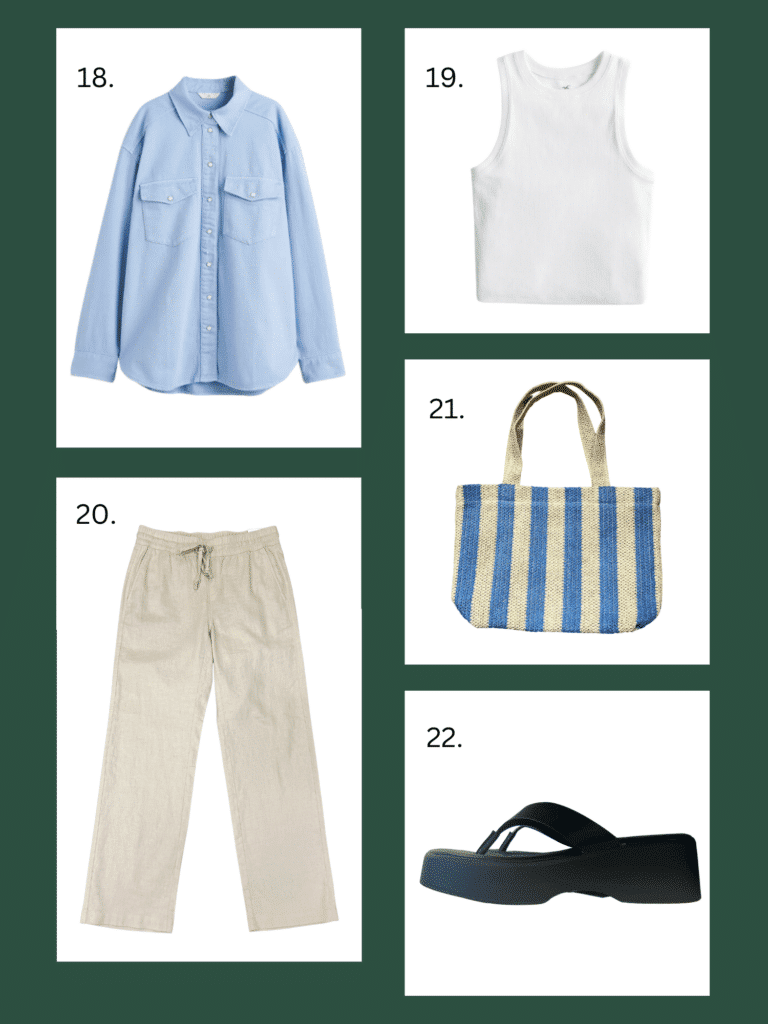 Drawing inspiration from the beloved 90s movie, this trend takes elements from Chessy's cool aesthetic in the classic film "The Parent Trap". This style is all about preppy and relaxed outfits with a touch of nostalgia. Think linen pants, button-down denim shirts, and comfy platform sandals. It's the perfect ensemble for running errands, sipping wine at the vineyard, or hanging around the campfire on your outdoorsy vacation!
Long-sleeve Denim Button-Up Shirt, H&M
White Tank Top, Target
Beige Linen Pants, Ann Taylor
Blue Striped Tote Bag, H&M
Black Platform Flip Flop Sandals, American Eagle
Legends Outlets is your ultimate destination for embracing the hottest TikTok-inspired fashion trends. From the rustic and beachy Coastal Cowgirl, the dreamy Mermaidcore, the cool and relaxed Chessy, you'll find an incredible array of styles to express yourself. Plus, dress in the feminine and fierce Barbiecore to prep for the upcoming Barbie movie at AMC Legends 14 on July 21!